This might be old news to some but was news to me even though it is a year old.
This video talks about how Trion actually tried to save itself with $100 loot boxes..insane !!
Trion managed to stay out of the heated debates well because it had so few players.
This is mostly to remind people that developers do NOT care about you as a customer ,they would sell their own children to make a buck.
This also reminds us how far devs will go if there are no laws to protect dumb consumers.The problem is it extends beyond dumb consumers because if enough people/gamer's support cash shops,it forces every other gamer to take part or stop playing games or find the very few legit devs who are not out to scam consumers.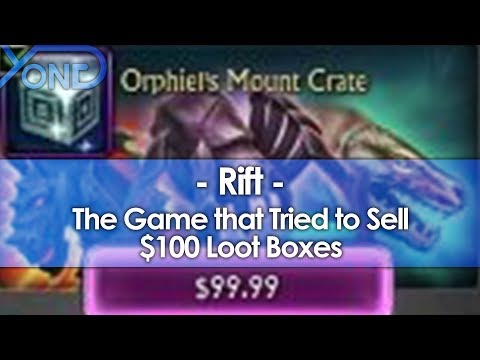 Never forget 3 mile Island and never trust a government official or company spokesman.