Defense of Fortifications 5-man Invasion Dungeon - S Rank Guide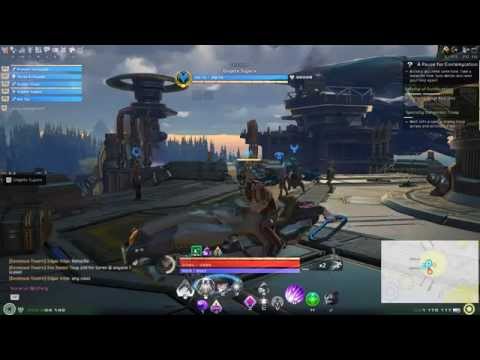 This is reasonably easy S rank 5 man dungeon compared to last week.
The trick is to save all your buffs and CD for destroyers and burst them when shield is down and on boss Cube with 3 tank ads.
That last one will spawn 3 addds with 5x more hp that will make you fail the S rank if you don't kill lit fast enough as its a race against time.
One way to avoid that if you have low dps is to leave 1 Tank add before you kill the Attack adds issue is you will need to use only single target dps on those or they will die as they have low hp. The boss spawn is random so you might or might not get that one.
Make sure you are always mounted when moving this will give you extra protection shields from dmg baubles, and move back to middle ASAP when you killed a weave. Its always 2 weaves + boss. At the very end you will get random weaves from 3 sides and you have to run between them to prevent them from getting to the gun you defend.

(Retired)- Anarchy Online/Ultima Online/DAoC/Horizonsz/EQ2/SWG/AC1&2/L2/SoR/WoW/TMO/Requiem/Atlantica Online/Manibogi/Rift+(SL)/Lol/Hon/SWTOR/Wakfu/Champions Online/GW/Lotr/CO/TcoS/Tabula Rasa/Meridian 59/Vanguard/Shadowbane/Fury/SotW/Dreamlords/HGL/RoM/DDO/FFXI/Aoc/Eve/Warhammer Online/Gw2/TSW/Tera/Defiance/STO/AoW/DE/Firefall/Darkfall/Neverwinter/PS2/ESO/FF14/Archeage/Gw2