New world map and invitations giveaway!
Greetings!
While the core Gloria Victis team is working hard on optimising the game, the rest of us are participating in the final tests of our crafting system.
Moreover, our 2D artist created a new Gloria Victis world map and we can't wait to share it with you! We've even prepared a contest to mark the occasion!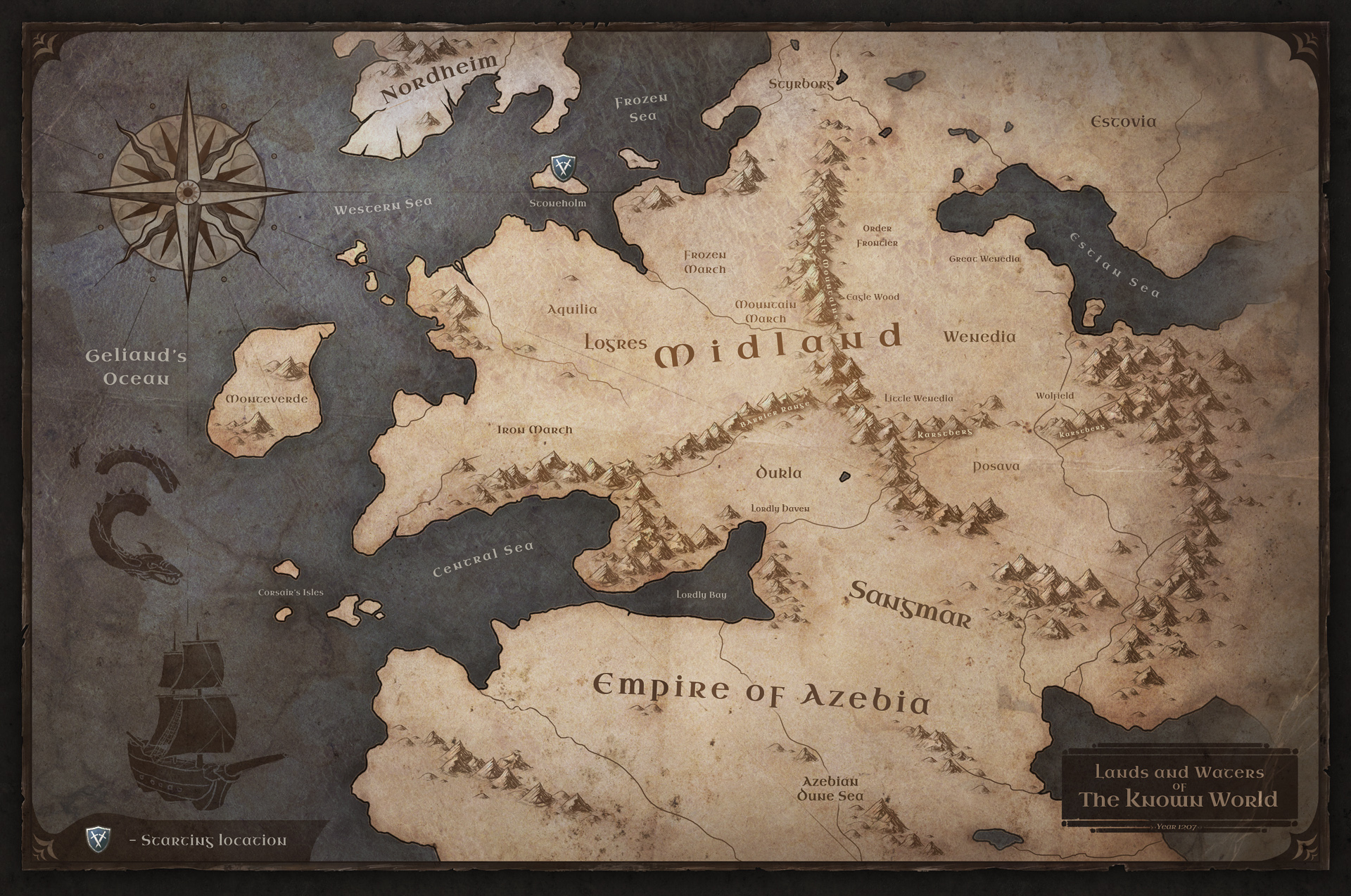 Starting today, we'll be waiting for the most interesting original description of a location which you'd like to see in Gloria Victis! We'll be accepting responses posted as comments under this news on the official website/forum until the end of 25/05/2014. The authors of the most imaginative descriptions will receive access to the game (if they don't already have it), VIP account (if they have backer status) or an additional account (if they have VIP status), as well as a chance for their location to be implemented in the game!
Topic link:
http://forum.gloriavictisgame.com/showthread.php?tid=5047
Good luck!