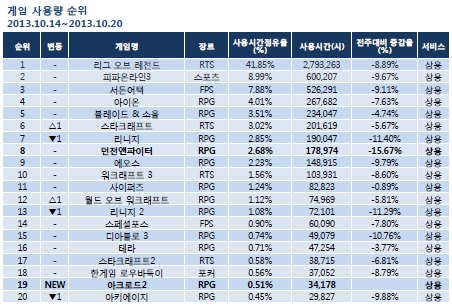 Those are the actual internet cafe charts in Korea.
ArcheAge is on 20th place with under 30k people playing it.
The game is fun for the first month, face it. After that the content gets repetitive and boring. I hope, Trion will cancel the EU/NA port and sell the publishing rights to some asia-specialized f2p publisher...