I mean, not smile, not audio. I mean, visual. Did you ever see any Bioware character of late (Dragon Age, Mass Effect, SWTOR) ever ANIMATED to laugh? Preferrebly a positive laugh not evil maniac. But any laugh?
I am asking because of this. Playing a new Smuggler on SWTOR, Ord Mantell, there is that NPC which wants you to kill a Pirate. If you do, he laughs for a second. And god it looks SO spooky, so totally wrong and off, and it made me shudder. That's when I wondered, hey did I ever saw ANY Bioware char laugh? Any? I just can't remember.
It reminded me that I tried to draw laughing faces; you may or may not know that I am drawing. And it always ended up looking spooky and terrifying. So I know how difficult it is.
So here is the question. Riddle me this.
UPDATE:
Ok I finally found a laugh, it was rare, and sorry I think this looks SO spooky, unnatural and wrong. :O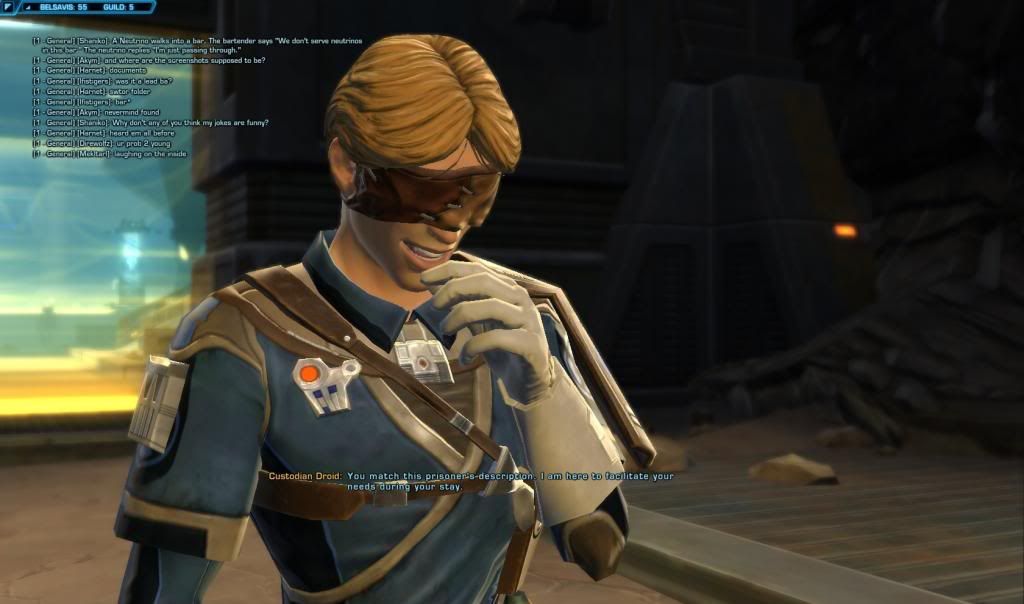 Creeeepy
People don't ask questions to get answers - they ask questions to show how smart they are. - Dogbert