Since alleging that the company intervenes to make one team win or lose(that ww2online isn't really competitive, just a staged battle) is against the terms-of-service and just gets the thread locked/deleted in the official forums, I'll post this here.

It's a bit hard to read but it's a strung-together text from awhile ago between Doc(the lead developer) and a bunch of players who were in the axis high command awhile ago(some have since unsubscribed).

Anyone can read it for themselves, but basically axis was winning too much and the allied players were unsubscribing. So Doc tries to imply-but-not-imply that they should throw the campaign and stop winning, then hints at other measures that he'll have to take for the good of the game.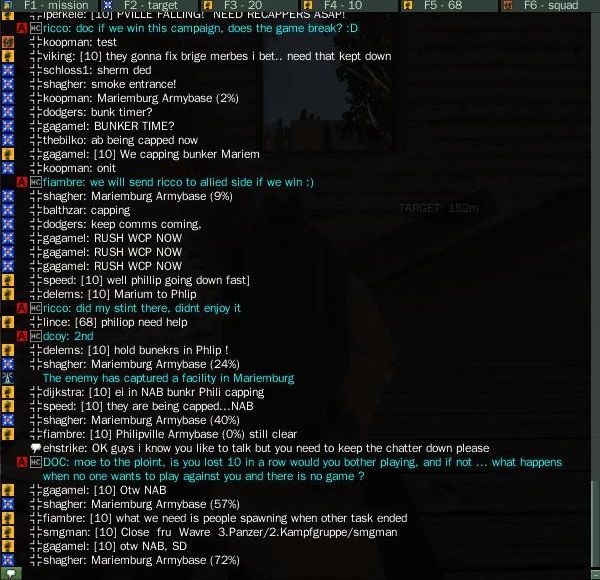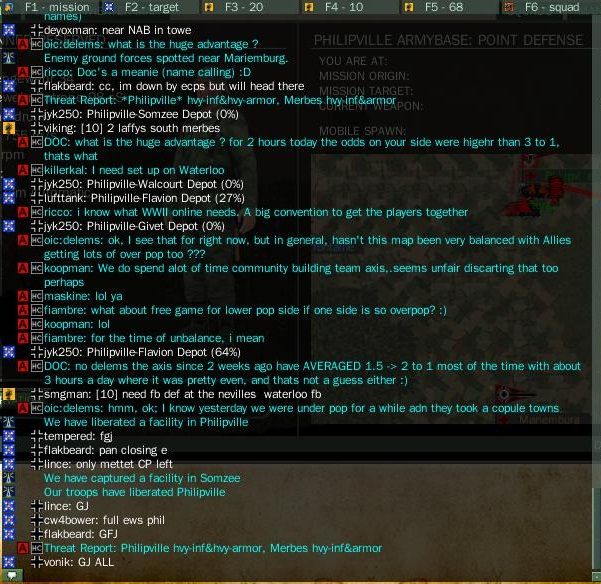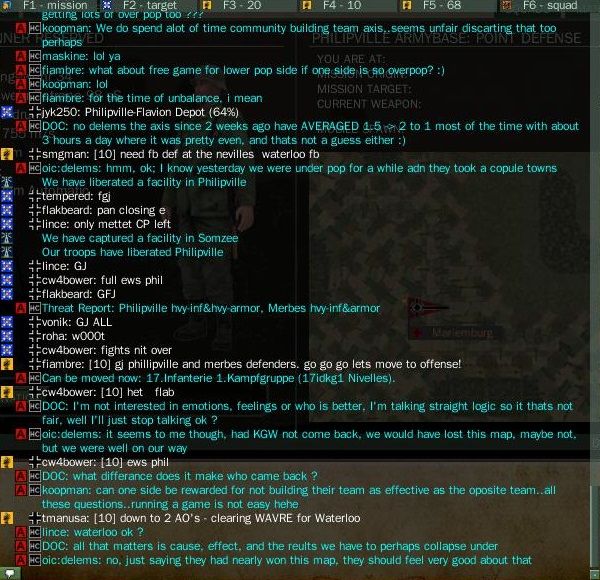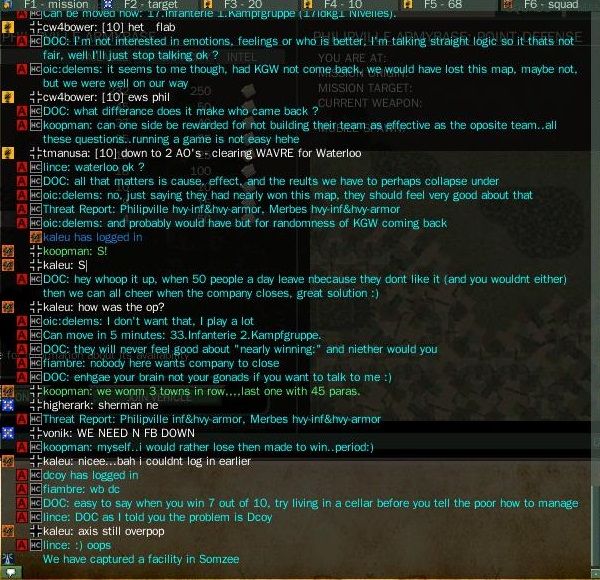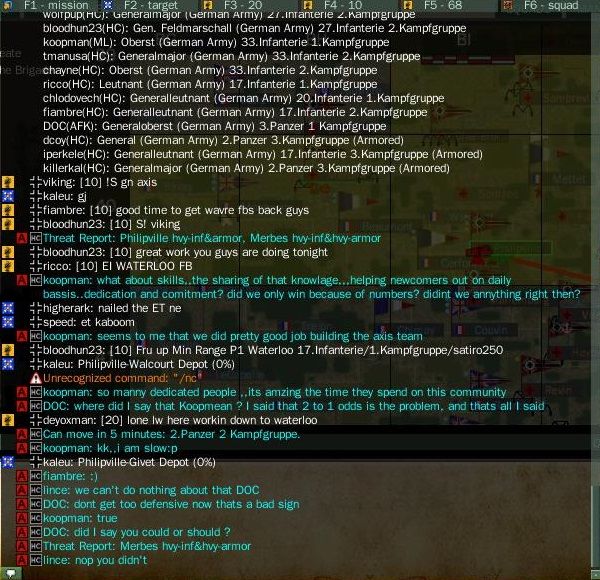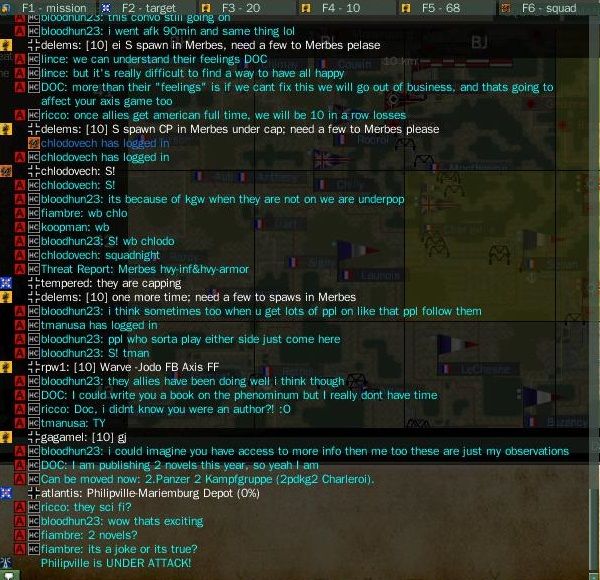 So one may say "well DOC is right in a sense" or disagree with him, I really don't care but people need to stop pretending that the company doesn't intervene all the time to "balance" out the game.

Allies were losing several campaigns, so the company made a big effort to get a bunch of allied tankers back in the game, nerfed rocket soldiers and had an "unavoidable" server reset to prevent some axis players from capturing Antwerp during a low-populated time and dramatically turning the map around.

When the axis start losing some more I suspect that they'll modify things somehow, maybe try to get some of the veteran players back, etc. As silly as it sounds this has been articulated almost exactly by a lot of players and company staff; all the complaints about gameplay from one team are irrelevant until they've lost several more campaigns in a row.

My point is that the game isn't determined by what the developers think good or balanced gameplay is, it's the result of a series of ham-fisted attempts to cut or lift both player populations to try and make them perfectly even. Among many other things, this explains why currently there are a ridiculous number of tanks per brigade yet only five or ten rocket soldiers; good gameplay is not as important as is the satisfaction of the players CRS is trying to keep subscribed.

So it doesn't matter how well you build your team, or how organized and dedicated you are when playing the game because CRS will do what is has to in order to get the result it wants. I've made the decision to stop playing "for the campaign" and just play for fun and stats; unfortunately game statistics are still down and mentioning this gets the thread locked