Justin Bieber Gets Street Named After Him
This is what happens when the town mayor has yet to hit puberty. Caroline Gonzalez, 11, won a competition to be 'Mayor For One Day' in her town of Forney, Texas.
Caroline wasted no time executing her first major act in office – the youngster renamed part of city's Main Street after teen heartthrob Justin Bieber.
"I like his music and I like him," Caroline said. "So I thought, why not have a street in my hometown named after my favorite singer?"
And this is why 11-year-olds do not belong in politics!
http://www.starpulse.com/news/RumorFix/2011/08/17/justin_bieber_gets_street_named_after_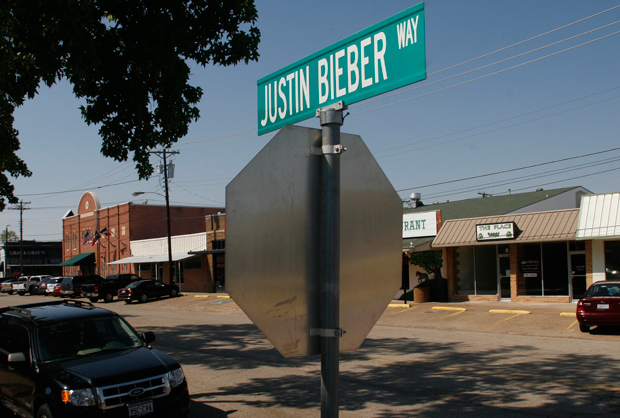 Lol kids