Hi all,
As many knows free trade & wildness was brought back to RuneScape (RS) at 1st of February this year.
I found this video on YouTube & was shocked for real!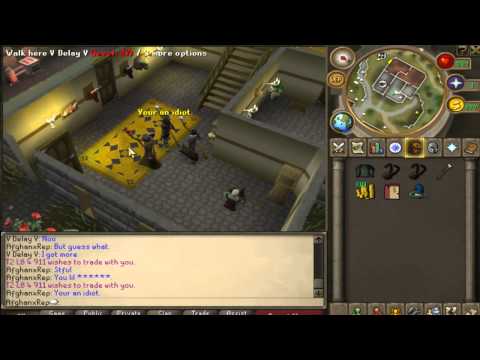 I guess nobody here would like to be confronted to same situation, it not a game anymore, it even worse then some real life issues.
Not sure how after such video, parents would let their kids play it.
Worse, Jagex do NOTHING: scams they don't really care about anymore, muted for 1 day that all they can apply; get your account hacked is your & only your fault ( according to RS official forum mod's reply and explanations).
Looks like company is so much about money now (they lost too much money, too many customers, after 2007 update removing wildness & free trade, they bring back now), that by bringing money as 1st priority, they forgot they can loose the rest of subs, as now old playing members are aimed by hackers.
I don't think all these players became that curious just after update & visited key loggers sites in masses.
Means Jagex has security fail somehow. But they refuse to admit it or help people out which stolen goods /money (BTW: to get substantial amount you need about 3 years of sub roughly (8$ per month X 36 = 288$ and 3 years of life efforts to loose all one day & get nothing but *wise* answer: you should not break security rules.
try before buy, even if it's a game to avoid bad surprises.
Worst surprises for me: Aion, GW2