Hi, Allison Frost here and boy am I starving.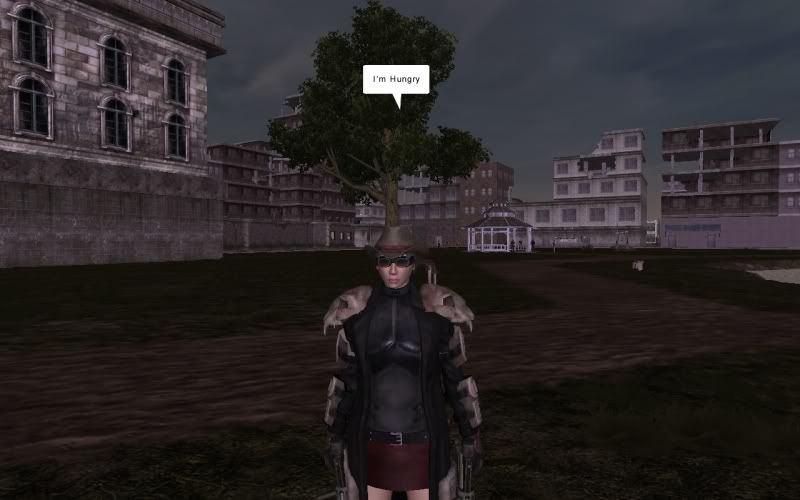 First I'm going to open up my crafting window.

Next I'm going to go to the Cooking tab (looks like crossed fork and spoon).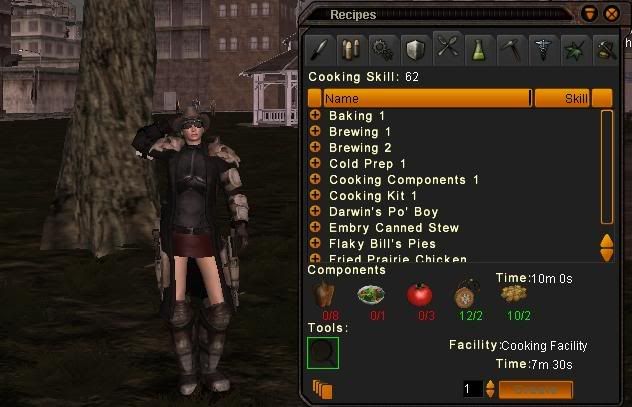 Then I need to decide what I am going to make;

Ah Vegetarian Chili! Seems I have some of the materials already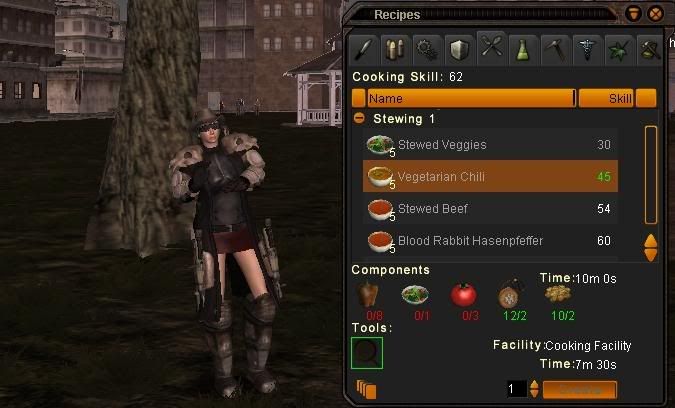 Ok so it says I need;

8 Tainted Vegetables

1 Stewed Veggies (I remember that I have some in my Vault Storage)

3 Squishy Tomatoes

2 Tainted Water (I already have 12 in my bag)

And 2 Raw Honeycombs (Me want Honey Combs! tm, actually seems I have 10 already)
Next I'm going to either have to harvest the rest of the components or buy them from a crafting supply merchant or from another player through the Auctioneer.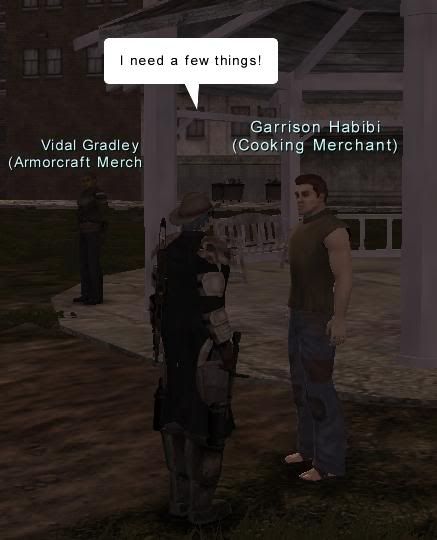 I take the Lazy way out and Visit Garrison Habibi a cooking merchant in New Flagstaff.

Now I have all the materials and I can get to work




Awww Man! This is going to take forever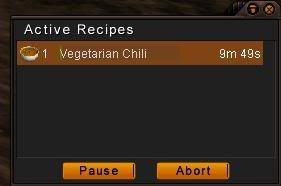 Notice that this recipe takes about 10 minutes to complete

But that is easily remedied by going to our local cooking workshop.




Take a look at the sign for some of the patented Fallen Earth humor!
Once I go inside the Shop;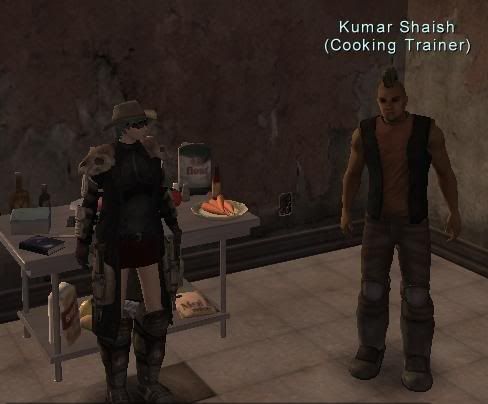 You will notice that the time has decreased drastically (down to 6 minutes)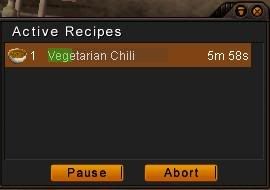 Notice: There was some time lost in transit.

The shop probably only took me down to 8 minutes (from 10)
Oh look at that my Chili is finished




To get my Chili into my inventory you must double click the icon in the crafting menu


If you accidently close the crafting progress window;

First Press L to bring up your crafting window




Then Press the button I highlighted in red and drew and big arrow at.
Now that you have your Vegetarian Chili;

Dig in!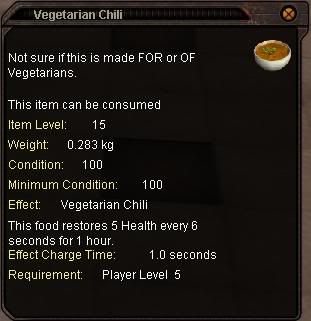 When you eat this item from your inventory you will gain a buff on your top buffbar

This Chili gives +5 Health every 6 Seconds and it lasts for an hour!
Also to note while crafting you don't need to stay in town or a workshop

You can go out and Murder some Devils Own Thugs or hop on your horse and look for more resources.

It also crafts while you are logged off!

You can also Queue up to 20 items to be made.
I myself set a motorcycle part to craft each night while I sleep (they take 8 hours to make!)
Hope this helps people out.

I'm going to go gather up some resources so I can make a motorcycle in our next installment…

Complex Crafting and You!