This new melee mercenary is inspired the by the legendary Valkyries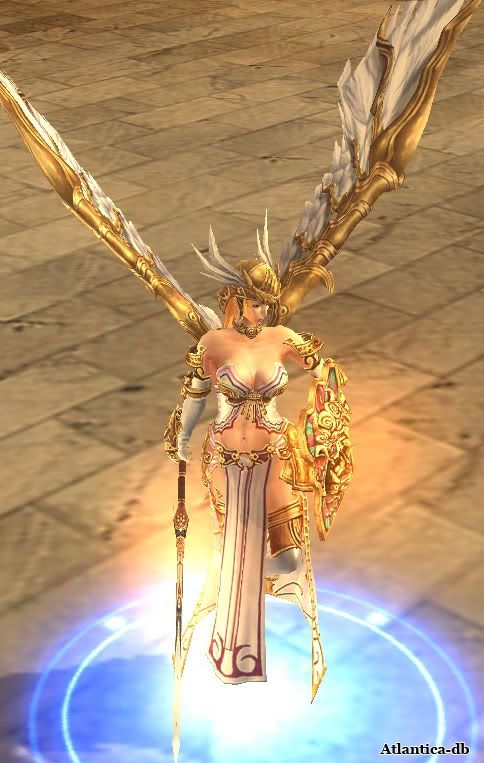 Valkyries use to be represented as flying fighters, wearing a spear (or sometimes a sword) and a shield.

The Atlantica graphic designers drew her as a beautiful flying female warrior (even though technically, she isn't a "flying" mercenary like the witch), geared with a sword and a shield.

Players were expecting a new tank, a kind of improved Lady Knight.

The truth is subtly differing: her tanking ability are clearly present, but not "so" superior. However, her offensive power is much more higher, similar to the Pirate (a bit inferior).
Her stats are clearly impressive:

• Best raw strength with the Druid (but Spartan's spears & Pirate's swords add more Str than her shield)

• Best melee dexterity, useful for criticals

• Best vitality after the Druid. But with best sword + shield she can catch him up.

• Best melee magic defense, even better than the exorcist (who is particular, as a "magic" melee) with a good shield.

• Best Action Power (average: 86), but just 1 more than the Pirate and the Lady Knight (average: 85)

• Her critical rate is among the bests too
Like the Empress Himiko who is the perfect/flawless archer, Valkyrie looks like the new perfect/flawless single-target melee, mixing tanking & offensive abilities.


For more info check out this link:

www.atlantica-db.com/forum/upcoming-content-f6/new-sword-mercenary-valkyrie-morrighan-t213.html