AMA tonight likely topics - Summoning, Lending, and the Darklands mmorpg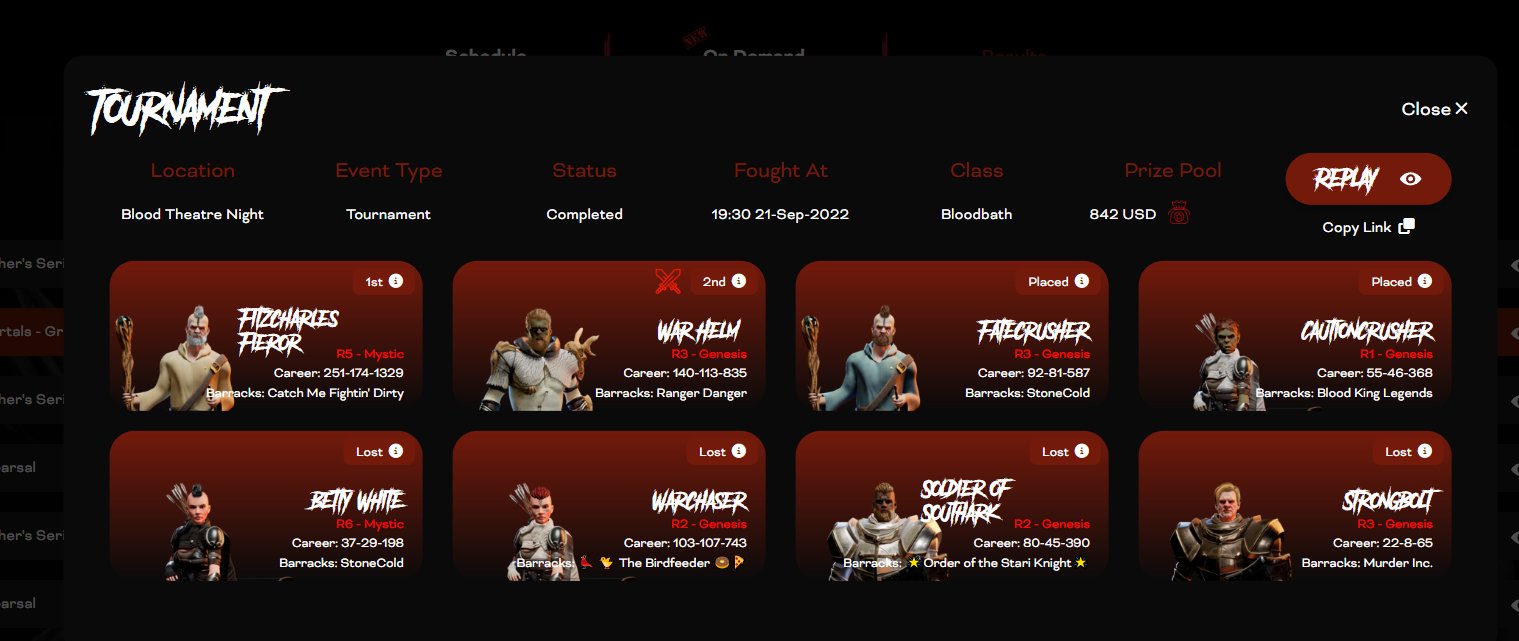 War Helm " The Druid King" finished second last night in the Slaughter in September Tournament. Nabbing me about $230. SiS was a free tournament with a total of around 3.4k prize money over two weeks. Each class, outlaw, heroic, legendary, and immortal grand finals awarded $850 , 70% to first 27.5 to 2nd and 2.5% back into the community chest.
War Helm had a kill shot, but missed the other champion, an r5 Wizard. The Wizard then drop a special attack to win. The cool thing about the wizards win is that he is an r5. There are only 6 ranks with r5 being the second to the lowest, with an equally low cost to buy.
For better or for worst, first mover/higher rank advantage is slim at best in the village, something I honestly think bodes well for the future of TRV.