I'm Working on a New PvP Game
Hey guys, just wanted to share with you the PvP game I've been working on for the past year!I can't really go into too much detail about the game currently. However, I can say that we are building a match based PvP RPG, and that it is heavily inspired by MMORPGs. This was born out of both the love for MMOs and the pain of not really having a game to call home for a long while now.

We are currently a two man team, and have been pouring everything we have into this project. At a very high level our goal with the game is to capture the feeling of MMO launch day within the scope of a single match:

There will be really deep character progression systems.
Deck building with lots of abilities and customization.
The combat is action-based, but we are also trying to preserve tactical depth and teamplay.
Players will enter each match with their team, compete over finite grindspots, and try to progress to level cap against many other teams.
We will also be weaving in objective play that demands the attention of the competing teams.
If you would like to see some early gameplay, I just posted a video about the game: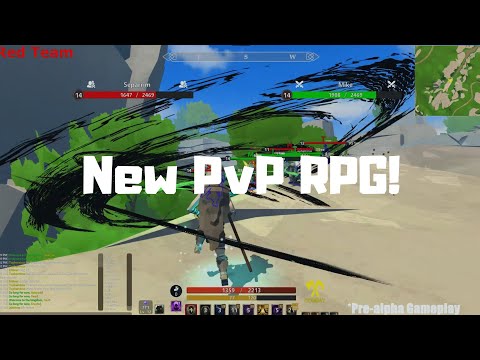 We are just now starting to expand our playtester pool, and are accepting tester applications. There is a link to the application form in the video's description!