The game was released in September of 2009. It is a PvP game although you don't lose gear but you do lose durability on your gear when you get killed in PvP.
Every damn thing I mean literally everything can be crafted. The crafting is so incredible because when you want to make a gun for instance, I just made my scoped TempestTech SG-42 and I had to make stock, barrel, automatic action, the scope and each item will require wood, metals different types and glass or plastic and gears and it is no mean feat to make any weapon especially in the higher levels. You also learn how to refine metals and other resources. Nothing is simple except in the lower levels. It is indeed a crafter's dream. After you make one of these multi craft items and the final product is in your hands you feel such a great feeling of accomplishment.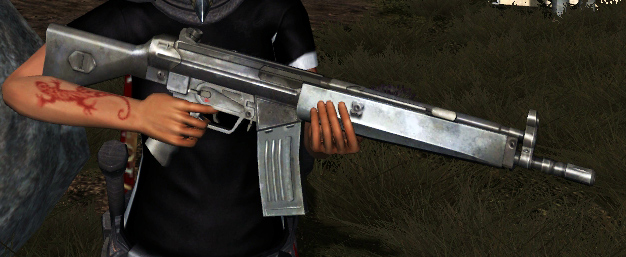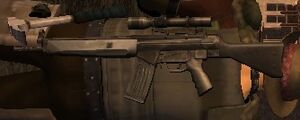 The top is the gun before I added the scope.
The game does not allow you to magically travel out of a dungeon or area and you have to drive an ATV,car or ride a horse or bike to get to a place. You can because you're a clone use the cloning facility to travel to another town that has a cloning facility but otherwise there is no fast travel from any point like you do in other games. This makes the game feel big and the world has space. Of course there is a skill called mutations that allow for healing and also casting but every skill has to be aimed. There is also first aid which I use generously to save my hide.
I am a poor player as far as aiming goes so I opted for a rifle and I am slowly moving from town to town and doing the quests. The quests are well written and some are quite funny and has made me smile and I am truly enjoying this game. It is sad though that the game is not very busy and although it has picked up lately it is not as populated as it once was. The community as with any old game is excellent, they are very helpful and thoughtful and I belong to a great clan.
There is going to be a graphic overhaul and perhaps new servers where everyone can restart the game in the future. If you have never played this game before give it a try I urge you.