I just unsubbed from WOW.
I didn't want to, but I have principles. It's all very unfortunate and avoidable.
It wasn't because of BFA. It wasn't for the fox mount in the cash shop. It wasn't for executives jumping ship.
I unsubbed because of this: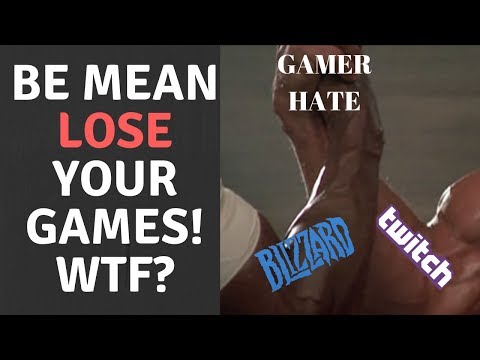 I'm not paying you to police thoughts and emojis on other media platforms.
This applies to ALL companies and industries, but, I'll keep this thread about the gaming industry.
I don't pay them to lecture me on my race, sex, and personal opinions. I pay them to make games.
When you develop a game and all that you can boast about is virtue signaling instead of the actual game itself, it turns me off from buying it.
For
example
, Battlefield 5.
I never found an article about the actual gameplay and bringing anything new to BF5. No.
What I did find over and over again, was how "inclusive and diverse" BF5 is. And also being told not to buy their games. So many people didn't. Hope they learned a lesson, but I doubt it. Hollywood hasn't, so why would the gaming industry?
Then you have EA employees making racist and sexist rants on social media. WTF? I'm just here to play games.
I play games as a hobby. To get away from real world problems. Not be lectured or punished by the thought police.
If they insist on forcing social issues unto me, I'll just leave for another game that doesn't or find a new hobby. Why should I fund my enemies?
It's for the same reason that I no longer give my money to:
EA
McDonalds
Starbucks
Pepsi Co
Home Depot
Most all new movies (especially remakes)
Cable has been turned off since 2005
Comic Books
Etc.
And anyone else that wants to open their mouths.
The best way to avoid bringing my principles into this, is quite easy. Just shut up and make games. That's it. And if your game is good, I'll keep giving you my money.
I feel that others are doing the same for the same reasons.
I choose to stand up for my principles and not fund my enemies.
tldr,
Get woke, go broke.