With the release of Bethesda Studios' highly anticipated post-apocalyptic RPG, Fallout 76, just a few hours away, the developers have come out with an announcement, assuring its fans that more content will be coming to the game post-launch. This means players who have already tested out the game and what all it has to offer during the beta launch, will have additional content to try out once Fallout 76 releases.

Fallout 76 Post Launch Update
According to the announcement from the official Bethesda Game Studios Twitter account, the developers are set to add in quite a lot of content to Fallout 76 after its launch.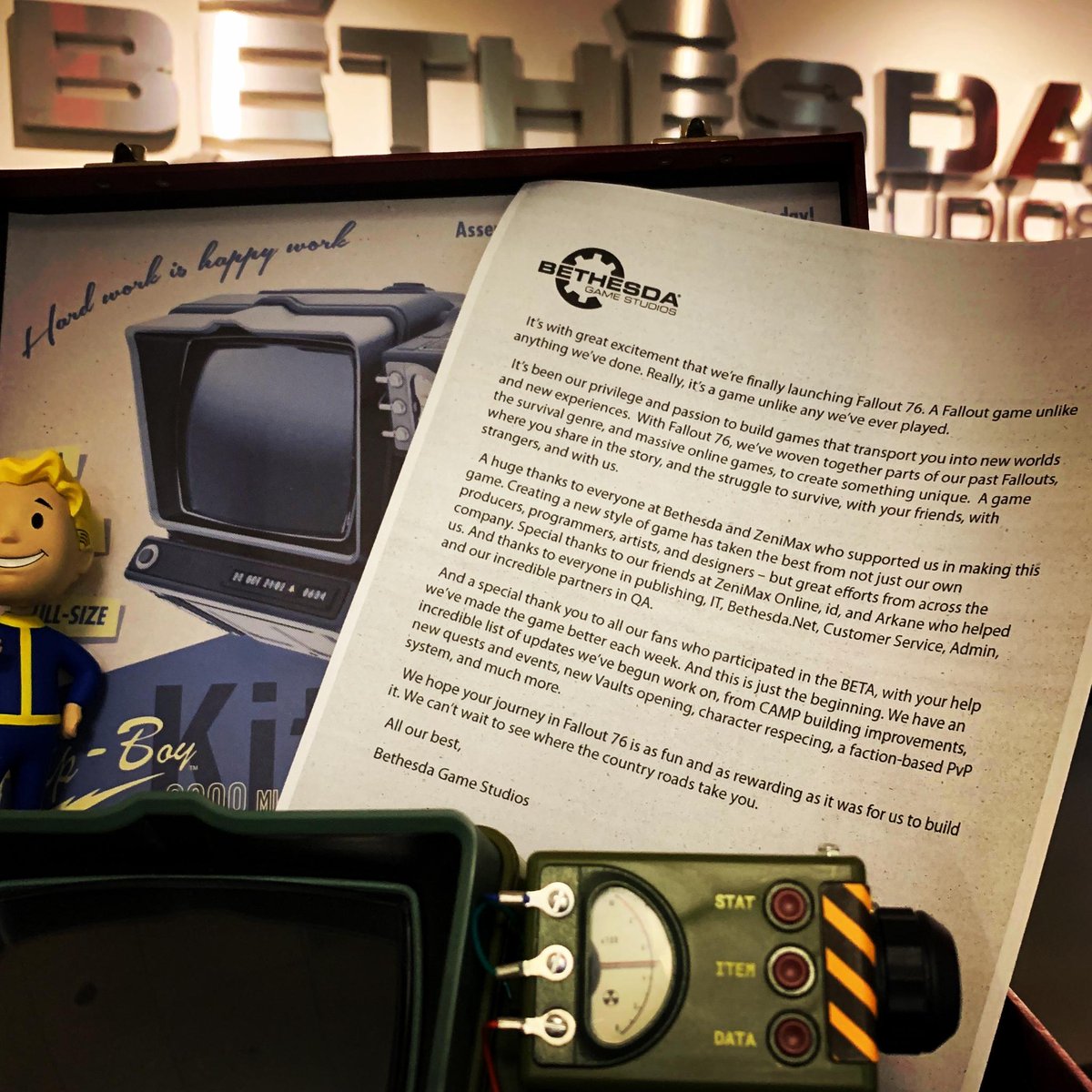 That is it for now but stay tuned as further details are expected to land once the game goes live and since the release is just a few hours away, you wouldn't have to wait much longer. Fallout 76 releases on November 14, 2018 for PC, PlayStation 4, and Xbox One. For more details on the exact launch times, check out the image below:
Source