Note: amended the title and this OP as later information (detailed in later posts) came to light changing my perspective on the PVP model.
Massively brought this video to my attention, where Bethesda shares their tongue in cheek views on "multiplayer" interaction.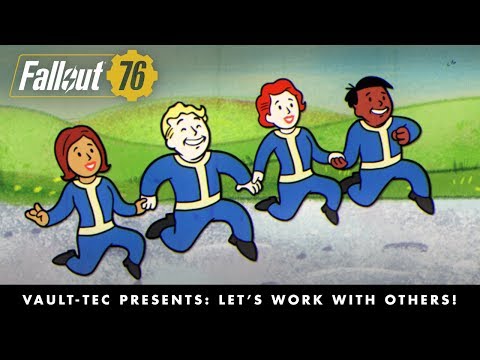 What is notable is a comment about brushing up on your "non-verbal" communication. Perhaps we won't be able to chat with others in game? Pluses and minuses I suppose.
They include a closing vignette where an obvious player "gank squad" appears on the scene and destroys peaceful bystanders, and then turn on each other.
It's pretty clear from the reveal at Quakecon this shouldn't be much of an issue.
They have confirmed the game has some looting, of "junk" items only but you can't drop weapons, armor or other valuables.
"See normal people, I'm not one of them" | G-Easy & Big Sean

"I need to finish" - Christian Wolff: The Accountant
Just trying to live long enough to play a new, released MMORPG, playing POE at the moment.

Fools find no pleasure in understanding, but delight in airing their own opinions. Pvbs 18:2, NIV

Don't just play games, inhabit virtual worlds™
"This is the most intelligent, well qualified and articulate response to a post I have ever seen on these forums. It's a shame most people here won't have the attention span to read past the second line." - Anon

Post edited by Kyleran on