Here is a video link to a guy talking about the pics.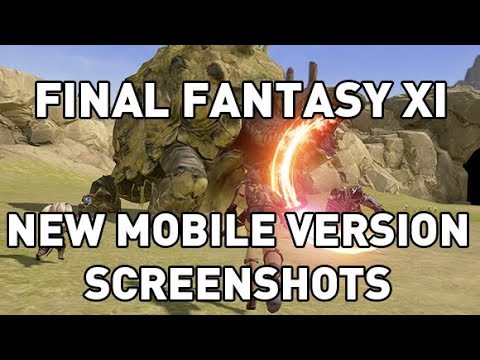 This has been pretty much the only glimmer of hope for me the past several years to getting a "sort of"new mmorpg to play.
These new pics actually tel us quite a bit.
1 yes it is still tied in with Nexon ...sigh,let's hope SE has a say because they did mention they want as many people to play with rather EASE so no huge pay walls.
Ok the pics.What i see is some changes to the original zones,this is a good thing,will sort of make the old zones feel new and refreshing.
The biggest positive i see in the SS's?Well the camera view...thank god,i was worried about some narrow low end stuck top down view camera.
The pics show us the quality will be very high end for a mobile game,imo the best mobile game visually ever although i hear BDO is RUSHING out a game,likely trying to beat FFXI to the punch but a rushed game is a crap game.So the BDO mobiel might compete visually i doubt the game play will be even remotely close.
My gut feeling,this is coming very soon as SE pretty much said the game will release with LESS than the full retail version,likely similar to FFXI COP and for me that is good enough.
For those that were always on the fence because of grouping?Well they stated this will be more like a 3 man group and likely with the FFXI trusts in play.Weather the group is 3 real players plus 3 trusts or just 3 total idk at this point but 3 is a nice number to keep game play moving along.
Never forget 3 mile Island and never trust a government official or company spokesman.