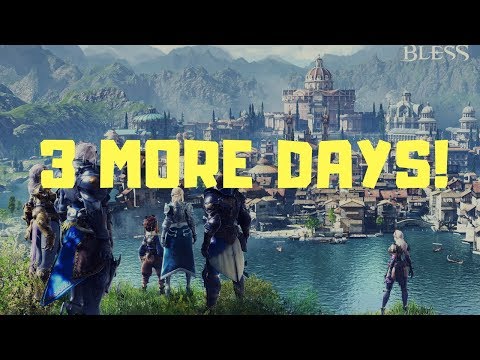 The 28th could potentially be pretty messy, as it has been confirmed there is only going to be 1 server. With a shit ton of guilds rolling in, I can see how things could get rocky on the 1st day! On the flip side, I think this means World PvP will be pretty plentiful while leveling, at least that is what I am hoping for!
Also, for those of you that are on the fence about the game. I have Founder's Packs to giveaway! I don't wanna drop all those details right here, if you want to participate just click through the video and read the pinned comment.
One good thing for all the people fresh to Bless, is I do feel like the META is completely up in the air. I talk about this more in depth in the video, but there are a lot of things behind this. One, we don't know what they are doing to "iron out" the problems with Runes. If damage drops significantly that alone could drastically impact the META.
Plus, with no knowledge of all the Non-Stance Skill Morphs, all the Chain Skill gems, and the Stance modifications there is a lot of question marks going into the 28th. I think this is a good thing and even things out a little for everyone.