Would you rent a high end computer to play games through the cloud?
This company is saying you can play high-end computer games on low end pc, tablet, or old cellphones by a new streaming technique. You are basically renting a high-end windows pc and streaming it to any compatible device you have. Has anyone tried this service? Or, do you think it will succeed? I remember setting up a vpn on my home network to play WoW at other locations. Lag was a problem and controls were off but that was a very very long time ago.
Blade Co-Founder Asher Kagan joins Patrick Norton and Fr. Robert Ballecer, SJ to talk and demo their full Windows 10 PC that can stream to any device like an underpowered PC, old Mac, or smartphone.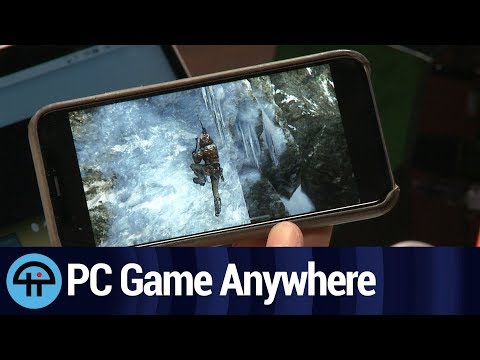 https://shadow.tech/
FAQ:
Do I need a good connection?
A DSL, Coax or Fiber line offers a good experience starting from 15 Mpbs. Shadow automatically adapts to the available bandwidth. You can also take advantage of the Shadow applications on Windows, MacOS and Android via Wifi or 4G.
How do I connect to Shadow with another device (desktop/laptop, smartphone, tablet, Smart TV)?
Download our applications for free (Window, macOS et Android available now, iOS coming soon) and launch them from any device to directly connect to your Shadow computer.
Is Shadow different than a traditional computer?
No. Shadow functions exactly like a traditional computer. It's your computer. Just better. Shadow is a PC with Windows 10 equipped with high-end components. You install the applications you want. Play, work, and enjoy the convenience of a blazing fast Internet connection.
This means that if all my personal data is in the cloud, it belongs to you?
No, your data will always belong to you, and no one can ever access it. Your computer remains protected with your Windows password and you can go one step further by encrypting your data if you'd like.
"We all do the best we can based on life experience, point of view, and our ability to believe in ourselves." - Naropa "We don't see things as they are, we see them as we are." SR Covey