Battle for Azeroth: "War Mode" System
We already know about the new pvp system in BfA from the Blizzcon announcement. So basically there will be no pvp or pve servers and you can only flag yourself for pvp in the cities like Stormwind and Orgrimmar. So when you flag yourself for pvp, the game will put you on a pvp shard where you can play with other pvp players. I thought it will be the same as before but this time we won't get stuck with only pvp or pve players and we can play with either of them whenever we want. So when they announced this system, I was very hyped even without the proper information about the system.
Today I watched a video from Bellular and holy sh*t. I never expected something like this. This is beyond my expectation. So now they call this new system as "War Mode" and damn I'm hyped... I hope Blizzard won't screw this system. Please be successful like mythic+ please...
Don't mind the thumbnail. It is clickbait.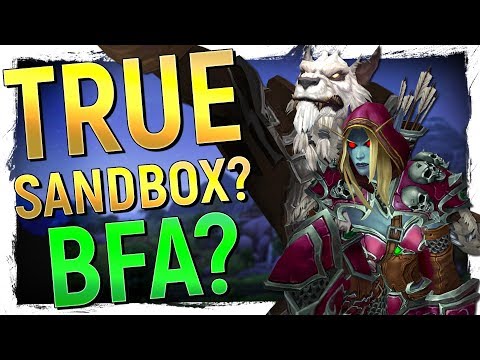 Post edited by Nepheth on