Sea of Thieves Xbox One X - A True HDR Showcase!
One of the best showcases for High Dynamic Range.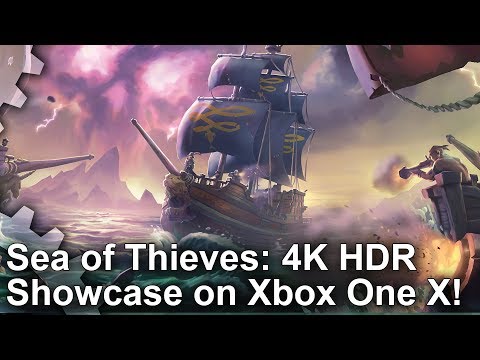 We've not done a full 4K HDR video for a while, but after playing Sea of Thieves we thought it was worth it! Regular YouTube viewers get a tonemapped SDR video, but if you have an HDR capable YouTube client (Roku, high-end Samsung, Galaxy S8/S9/Note 8, LG V30 etc), you'll get the full-fat experience. And it's worth it.
Alternatively, join the Digital Foundry Patreon and download the original source file - copy to USB stick, plug it into your HDR screen and away you go - this game looks beautiful! Download here:
https://www.digitalfoundry.net/2018-0...