Star Citizen & SQ4 Roadmap (updated February 27th)
Star Citizen has now posted on the site overhaul the new production roadmaps; the intent is to drop the feature-driven updates approach and lean towards a date-driven one. This means X or Y feature will not be imposing if it can't be done by X date, giving preference to release what they have implemented instead.
Roadmap: https://robertsspaceindustries.com/roadmap/Alpha 3.8.2 is released. 3.9 is currently on Q1 2020 schedule.
A quick rundown on this roadmap: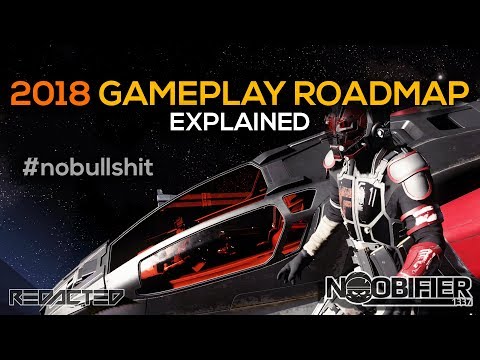 SQUADRON 42 ROADMAP:https://robertsspaceindustries.com/roadmap/board/2-Squadron-42
The SP campaign roadmap has 2 types.
the Overview that is the timeline, stands currently at Q3 2020 to reach its BETA stage.
The Features mode shows where all the SQ42 missing features fill in each of the phases.
Post edited by MaxBacon on