Hi all,
I Need to comment on my latest experience on playing Guardians of Ember. At first, I must say that I am a big fan of Diablo 1, 2, particularly of Sacred 1 (incl. Underworld), my favorite, and Sacred 2 with regards to ARPGs with isometric view. Therefore, I was always looking Forward to some MMORPG, which would use similar optics, detailed world with a lot to explore and discover (see Sacred 1) and the addictive search for loot.
When MU Legend started the open beta Phase, I take a look at it, but it was far too typical exagerated asian Flair which I do not like, and so I turned back to Guardians of Ember. And there, although there is an asian Team behind it (which also produced Runes of Magic and Dragon's Prophet if I am not wrong), it Looks far more western style than the competitors. For example, You can Play humans, elves and dwarves (and a asian typical race as fourth playable race) with a quite complex character creator for individualization of appearance and select inbetween 6 different classes. The armors and weapons Look quite immersive and not too exagerated. And there is a huge diversity which I like. There is a two class System (you Need to reach Level 15 to activate the second class Option) with a lot of possibilities to select and improve your skills. I like also the detailed effects of Magics and enchanted weapons. The world is also huge with a lot of dungeons and Caves to explore.
There is also a nice housing System and a variety of Mounts. It is pay 2 Play with a littel ingame shop, but without p2w items to buy.
It might be too slow for hardcore D3 or PoE Players, but I like that, as it is more (MMO)RPG than ARPG.
I think this games really diserve a lot more Attention than it actually has in the western countries, especially compared to other similar ones...
See also the official Launch Trailer from 20th September 2017: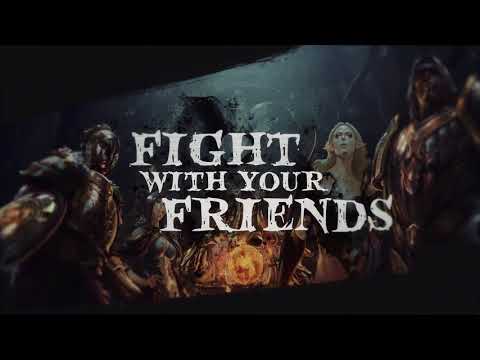 The game can also be played completely in German language. so some Players of my home countries might also want to join