Citizencon just ended and it's time to get one overview, to start in my opinion was the best conference they did to date, the expanded format, and a much better demo after one weaker Gamescom shown off what is under works beyond Alpha 3.0, being the highlight of this the first demo the Arccorp landing zone finally integrated in a procedural city planet.
Here is the actual Procedural City demo, including the WIP Arccorp and Hurston (23:50):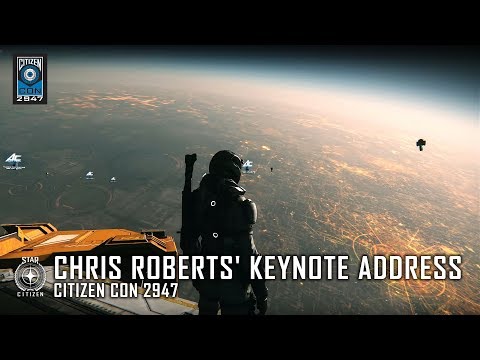 Aside of the keynote demo, it's worth noting the new format included a hands-on playable build of 3.0 (in one of 3.0's moons) in a 24 player server setup. The 2nd booth allowed to try out the FOIP.
In other announcements it is now stated they will be moving to a date driven release schedule instead of feature-driven, releasing what they have ready by then, it's to be seen if they can keep up with this after 3.0 releases.
PANEL 1:
Enhancing Mocap Data with Procedural Systems
PANEL 2:
Graphics and Tech Development for Star Engine
PANEL 3:
The Art and Tech of Stanton
PANEL 4:
Xi'an from History to Language
PANEL 5:
The Consolidated Outland Pioneer
The Intro "Box to Planet" pretty much: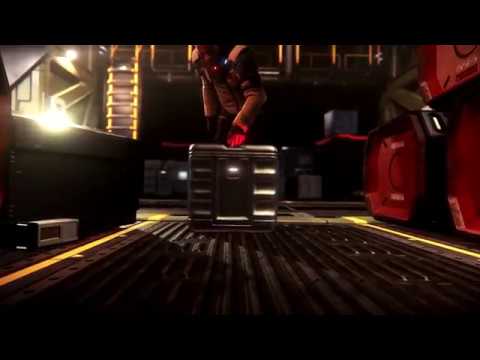 The Pioneer (colonization ship):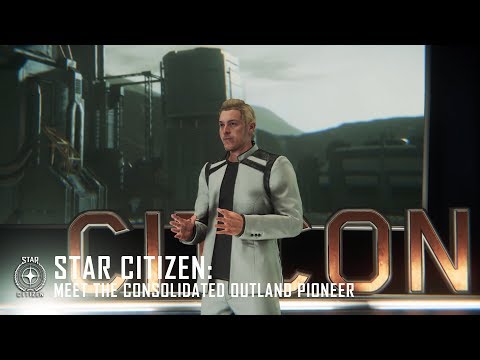 The Sabre Raven (Intel Octane SSDs related):