A few weeks ago I stumbled upon a game I never heard of. I decided to do a little research on it because it intrigued me. I'm a sucker for strategy and RTS games so one foot was already in the door. What I discovered was a unique gem. A stealth oriented real time strategy game. I myself have never played "Commandos" series on PC, but the word was that this is a spiritual successor.
The game takes place during the Edo Period in Japan. You control a group of 5 assassins that are employed by the Shogun. Each character is their own class with different strengths and abilities.
Characters:
Mugan- Master samurai : he is your power hitter. He is limited to the ground. But can stealth around like the others.
Yuki- young assassin in training - Yuki can stealth around on the ground or rooftops. She possesses a trap that can be reused and instantly kills everyone but armored samurai.
Hayato- Ninja : he is similar to Yuki, but stronger and also able to use a shuriken to kill from a distance. Also able to stealth through the streets and roof tops.
Takuma- Old Man Sniper : Unlike the others, Takuma sits on a stationary elevated position. He can snipe enemies for you. But he only has a limited amount of ammunition so you have to use him strategically.
Aiko- trickster : Aiko can disguise herself as a priestess or Geisha to distracted and misdirect enemies. She is also able to limit the view of enemies.
Killing a guard is not just that simple. You must also discard or hide the corpses of the Fallen otherwise a guard will raise alarms if the deceased are found. There are many layers to the strategy of this game.
The game constantly reminds you to quickly save. Which is great because mistakes are easily made. Also different approaches are encouraged to tackle the objectives.
If you like what you hear. Give the game a shot.
My Score: 9.5/10
Gameplay Video: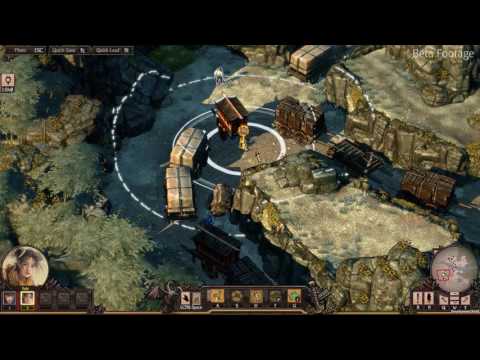 Post edited by MrMelGibson on