VRFocus: Guild Software on Vendetta Online's VR Push & The Future Of VR Controller Tech
This video highlights why Guild Software is one of my favorite developers: hearing John Bergman talk about VR is a reminder that he "gets it". He also may have just sold me on the Gear VR's new motion controller with the words "laser pointer" (in terms of functionality
think being able to select virtual objects via gestures).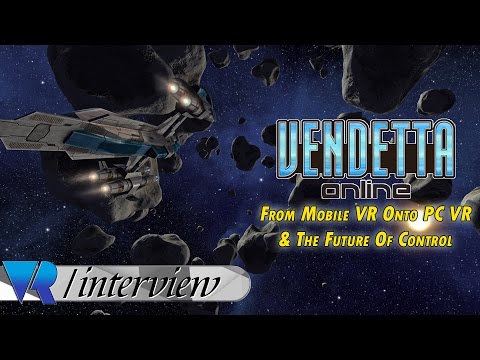 He doesn't seem to get "lost" in the present-day minutia that tends toward status-quo: he brings up haptics, the advantages of PC VR versus mobile VR. I may even be sold on PC VR now after watching this (although I almost was before) but I'm still not quite ready for it, just in terms of cash priorities.
It's an enlightening video, both for fans of VR and Vendetta Online.