Interview(s) With GamersNexus - CitizenCon, ProcGen v2, Alpha 3.0 etc
Shamelessly copy and pasted from the Frontier forums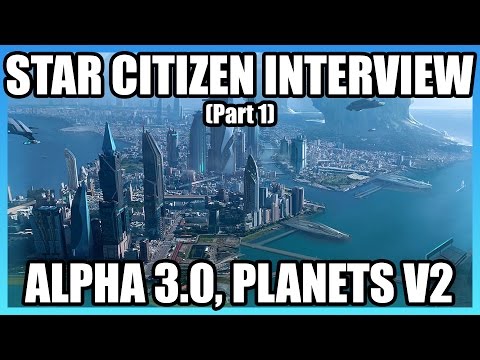 4:00 - Updates in the immediate future, Arena Commander update, Star Marine and FPS system refactoring.
6:50 - Alpha 3.0 initial discussion, including brief detailing of professions, gameplay, and locations/worlds.
8:40 - Procedural Planets V2 info, discussion on artist authoring, world-building techniques, and planetary biomes.
10:00 - Biome details (specifically), height maps, and distribution maps.
11:55 - Weather systems in Procedural Generation V2.
14:20 - Artist hands-on with every single plan, artist production pipeline and time required to make planets.
15:10 - Scheduling challenges and planet-building that meets stretch goals.
16:50 - Biome rulesets, edge blending, avoiding carbon copy planet generation.
21:20 - What will be shown at CitizenCon?
And an article if one prefers reading (not a transcript)
http://www.gamersnexus.net/gg/2613-c...ha3-citizencon