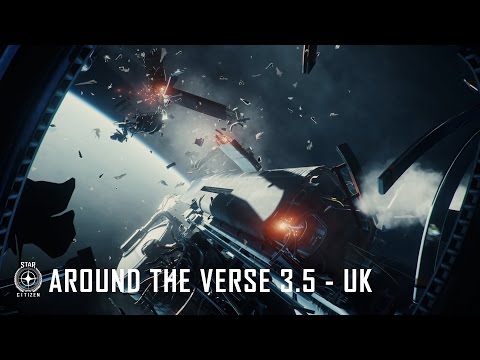 Today's ATV was interesting on at least starting getting the early look at cargo and how it is set to work, background look at the Rover vehicle, and the Dragonfly "motor-bike", and one look at footage of ship derelicts and a crashed Starfarer turned into a house.
At (19:09) its shown some cinematic footage that might be SC, SQ42 or just assets developed for future use
(the segment was about spawning derelict ships on the game-world)
, tomorrow certainly more info will roll in about the footage:
13:14 = Dragonfly footage wandering on planetary surface (mostly to showcase audio)
7:38 = The Rover Footage & info
2:40 = Cargo segment with mostly info about its works with bits of player handling of cargo and ship cargo spawning.
There's more but I just highlighted some for who wouldn't want to watch the whole thing.
I gotta say the ATV's have faced one massive improvement through what they were before, every week with technical dives at the things they are working on with also WIP footage of it.