ESO reveals that cosmetic item "gambling boxes" are coming soon.
Over at Gamescon Matt Firor announced that starting as soon as next month, RNG boxes (a.k.a. gambling boxes) will be available in the Crown Store (cash shop.) The boxes will have a chance to give you a mount and other items. Some of the mounts (which are all just cosmetic skins, BTW... all of them have capabilities in accordance with the player's riding skills and are no different than any other except for looks, sounds and some GFX) will be those that were previously available for a limited time and some will only be available this way.
This seems innocuous enough being as it is only cosmetic items but it has nevertheless caused some heated debate over at the
ESO forums
, on
reddit
and elsewhere. Some people are against these on general principle while some don't see a problem and others worry that this will lead to less fluffy items making their way into those boxes down the line. What do you think?
This is a fan's video of the reveal: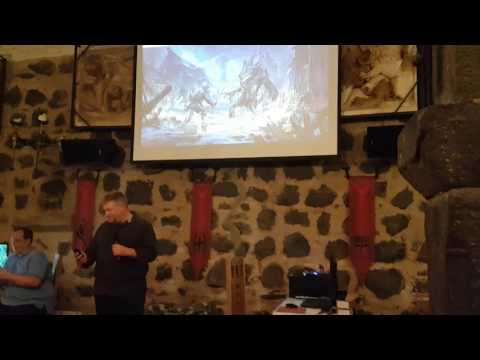 "Social media gives legions of idiots the right to speak when they once only spoke at a bar after a glass of wine, without harming the community ... but now they have the same right to speak as a Nobel Prize winner. It's the invasion of the idiots"
― Umberto Eco
"Microtransactions? In a single player role-playing game? Are you nuts?"
― CD PROJEKT RED