Dark and Light: a true sandbox MMO. Official trailer!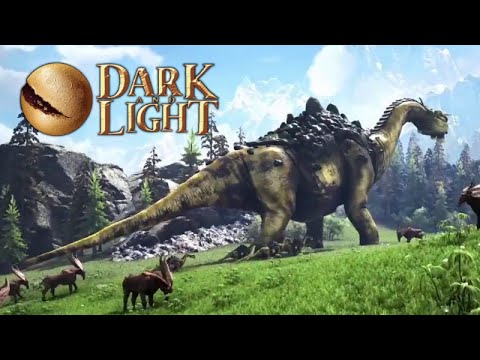 Snail Games has re-revealed Savage Horizon, which has been in development since 2005, as Dark and Light. With the new name also came an upgrade to Unreal Engine 4.

1. Development of the game started way back in 2005.

2. The game is apparently over 40,000 square kilometers, 40 times the size of World of Warcraft. In this huge open world, there will be 10 races separated into 3 factions. Of course, these races will be available for players to choose. They include humans, elves, beastmen, dwarves, fairies, demons, dragons and more.

3. When players create a character, the system will generate an unique growth path for them. All players will get to try out the various battle and life classes at first in order to allow them to choose a class most suited for them to progress. Eventually, a well-trained character will be a sword-wielding warrior who is able to throw fireballs in the middle of battle!

4. Other than the battle classes, there will be a variety of life classes for players to play as. Having your own shop (like a real actual shop space), going on a trade expedition, a skilled blacksmith, a world-renown herbalist, a wandering storyteller, a knowledgeable historian, a dragon trainer (gasp!)… All these and more is possible in Darkness and Light! These unique classes will cater for players who are not so much into battles.

5. When players eventually gain a huge amount of honor and recognition, the kingdom will bestow him with a title and a piece of land. With the piece of land, players can build a grand castle from scratch, eventually turning the areas around it into a town! If the player is lucky, there will be a time where a gold mine is discovered in the mountains within his territory, which can be farmed by the citizens of the town.

6. There will be an active and live weather change system. Snow, fog, sunny, rain, hailstorm… all these will have an effect on the world. For example, if a snowstorm suddenly strikes, trading markets in town will close shop early. When players use a massive AOE ice skill during such a time, a mega blizzard will be formed!

7. All players will be within the same server. Other than just plain grinding for experience points, activities like taking part in political campaigns and even trading will nab players with points.