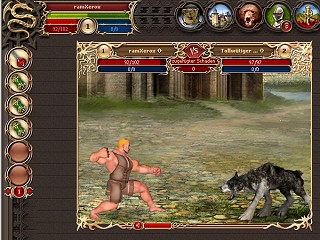 Hello,
I am playing Legend: :Legacy of the Dragons for 7 years. I have found the game to be for me - Open World, sandbox type, good community nad ofc I got addicted to this precious jewel. I came here to introduce it for you as I think more people should know about it. It is pretty much Open PvP game but it also has a self development such as reputations, professions , own mounts, shadows and pets (etc.). It has 2 races that are in eternal war. They are being leaded by 2 furious dragons. There is not big numeration of level as they are nor required. There is 3 major levels of fighting depending on the level. Non-mages, mages and higher mages. For all levels of fighting there are 3 classes, depends of your favourite play style - bonecrusher (if you love to see often critical hits), dodger (yeah, you guessed - high agility dude) and heavyweight (call it tank, but he can kill you and u cant scratch him). Game has pretty good graphics and sound. The forum allow you to discuss the hot topics in the game with another players, find help for some hard quest (yeah some quests are really hard and require brain work) or just seek a good guide how to develop yourself.. Well, there is much more to say but not much space to do. If you want to give a try here is my
referral link
, if you join trough it you will find me easy in the game as there is a list where your refer is. Well, join and just private me, my name is
Adranath
and I will be waiting for you (yeah I'm online even now).