Website link:
http://www.RingofWar.com
Forum link:
https://www.facebook.com/groups/334558723419712/
Facebook page:
https://www.facebook.com/RingOfWarOfficial?fref=ts
Official Trailer:
Hello everyone! There is a new MMORPG game that was opened 3 weeks ago! This game is an extension of an existed old MMORPG game called "Risk your life" The game is an amazing open-world based game, where you can: 1. Level your character against Players! 2. Do alot of ingame quests! 3. Join with your friends in to a party and kill the scariest bosses! 4. Unite with your friends to a guild! 5. Fight your way to the victory with the best pvp system ever! 6 Participate in Race Wars! where you need to conquer more towers than the other race did! 7. Choose your own path with 12 different classes available when each class has its own role! 8. Fight against frightening bosses to recieve epic rewards! And lot more! Ingame photos: game trailers: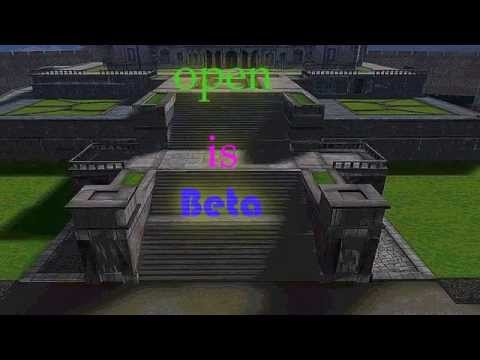 Change list: This is a list of all of the changes that we have made, and the new features that we added. *Nations and Classes: ? The nations are now divided by two, Hignis [HG] Nation and Aglacies [AG] Nations. ? Both nations have human and akhan classes to be selected by the user. ? The war is between the two nations, human and akhan can play together in the chosen nation. ? As of the combination, Assassin,Enchanter and Priest classes has been removed. *Maps: ? Starting map is now Zone 1 (Aldia Harbor) map, both nations starts there. ? Aldia Harbor is a safe zone, and it is for levels 1-30. ? Edin castle is a safe zone, it is the main city in the game for shops/sells/regroups or anything that the player desire. ? Caernarvon Map is the second map, that map is a war zone(beside Edin Castle). Systems: *Fame System: ? The usual +10/-5 System. ? Fame adds small stats to your character. ? Highest fame level have an honorable aura effect. ? New PVP reward system! you'll get rewards for each kill you do!. *Multi Kill System: ? The Game now support multi-killing system(currently up to Penta kill spree). ? Once you have killed a character, you have 5 seconds to continiue your spree. ? Multiplied fame and medals reward for higher spree level. ? Effects and sounds have been added to the system to increase ingame fun. *Real Money System: ? Only item that can be purchase via real money is Medals or designed items ingame. ? Special items in the game can be purchase by medals obtained or bought by the player. *Quest System: ? There is one Story line quest which goes with you from level 1 to level 60. ? Story line quest helps the player to advance both in experience and gold ingame. ? Story line quest can be done only once. ? Story line quest allows you to push from level 50 to 60, there is no other way to level up from 50 without the quest. ? Side quests are available to increase ingame enjoyment. ? All quests have map marks and step by step explanation regarding what you should do. ? Big Exclamation mark is shown above NPCs that has a new quest for you ? Big Question mark is shown above NPCs that have something to do with once of your active quests. *Items System: ? All Items can only be bought from shops, or to be dropped by bosses. ? An item delivered from shops does not have any stats, and arrives with 2 empty slots. ? Price for repairing/fusing and upgrading has been edited. *Upgrade and Fusing system: ? Normal items can be upgraded up to level 10 , fusing wont return their upgrade level to 0. ? Only items that are reupgradeable after they reach level 10 are fusers. ? You can not put fusers on your body. ? Fusers are used for the fusing process only. ? Fusers are divided to types: one handed, two handed, staff,helmets,armors,shadow arm,shields and Templar arm, attacker arm, boots and gloves arm and pants. ? You are able to fuse any specific type of item with the same type of item, that means that axe and swords can be fused(they are both one handed weapon) ? Fusers return their upgrade level to 0 once you fuse something on them. ? Gems are adding the same stats they normally adds, for full Gems table refer to the Gems table in the website. ? Spens/mithril/iternium is the only useable upgrading minerals. *Drop Experience System: ? To avoid experience calculations by the player, monsters will tell you how much experience they are giving you, and how much Percentage is that. ? Any drop (except for boss drops) is now automatically being looted, there is no need to break your [E] key in your keyboard anymore. *Status System: ? Character stat points are changed. ? Normally, increasing your main stat point is better, but there are always hidden builds for you to discover. ? However, increasing your main stat will add special effects, such as skill points, manahplock rate and more, depending on your character class. *Party System: ? Maximum party size is now 12 (as the total class number) ? Normally, increasing your main stat point is better, but there are always hidden builds for you to discover. *Gui(Game user interface) System: ? GUI has been changed. ? HP , MP and experience now stands in different bars ? HP bar contains your total HP, with an red water bar decreasing down depending on your current hp. ? MP bar contains your total MP, with a red water bar decreasing down depending on your current MP. ? Experience bar holds your current level, Experience (in Percentage) and a bar showing how close you are to the next level. *Chat System: ? Map 3 system is combined, each nation is marked by [HG](for Hignis) and [AG](for Aglacies) attached left to the actual player message. *Abilities and skills: ? New skills have been added to the game. ? Some skills from the removed classes (such as priest and enchanter) has been assigned to alternative classes. ? New abilities added. ? All abilities are passives and are described by the Ability table in our website. And much much more is coming soon! For anymore information & questions, feel free to ask here,in facebook, in pms or ingame! Thank you,Admin.