As the title says, it's Winterstock time!
For those who missed it last year, it's like Weatherstock, just with a snowy setting
and a bit different layout too:
-there's no band competition, just the fun and the music.
-not one huge event, but 4 smaller ones (still, more than 30 hours of music combined), with an afternoon and an evening part (afternoon is evening in the Eu)
-bands are playing 1 hour instead of the 15 minutes like at Weatherstock.
Today's schedule: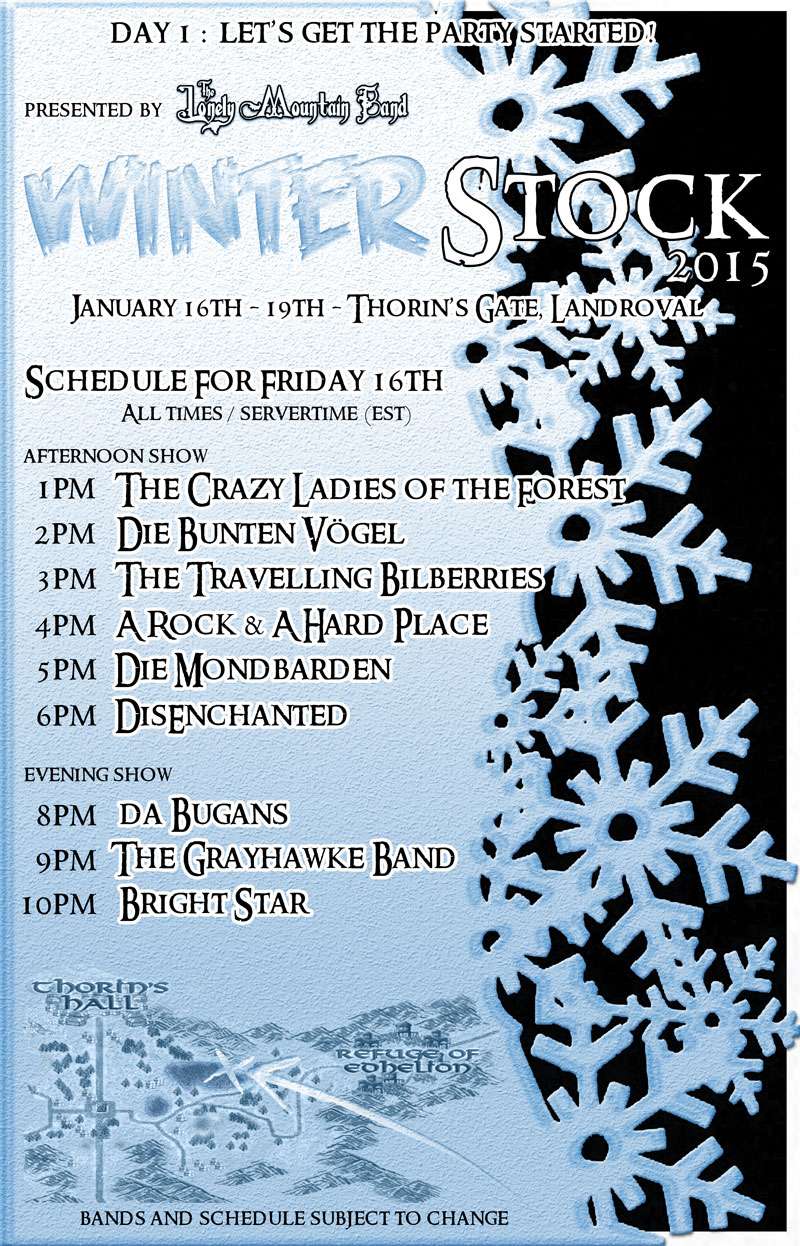 For those who don't mind twitching there are streams: http://www.twitch.tv/eldalleth and http://www.twitch.tv/barafunda
The new Winterstock song
http://youtu.be/B29Ff02Dr8Y?t=2m39s