If you haven't heard, there's a new game called "Hatred" coming out thats basically an ultra-violent mass-murder simulation. Watch the trailer.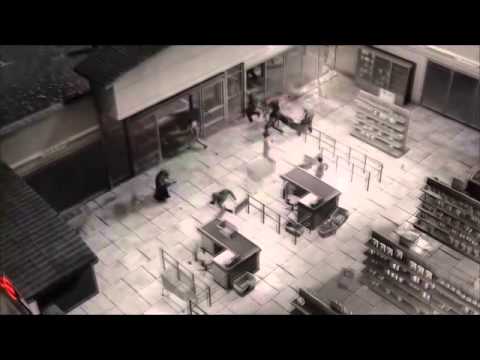 Now, of course, this is generating a lot of controversy, and the controversy is actually coming from gamers, not the media. Many gamers who say they love GTA, Saints Row, Postal 2, Mortal Kombat, etc etc, are saying that this game goes "too far". It presents the violence in an extremely realistic, sickening way.
If you really think about it, Grand Theft Auto is nearly exactly the same game, just more "humorous" or "cartoony" (and not really, since GTA 4 and 5 were highly realistic). People say GTA atleast presents its violence in a "cartoony" fashion, which makes it somehow better, or more justifiable.
This game, while obviously relying on shock-value and cheap gameplay, presents violence and mindless slaughter of innocents in a very realistic way that causes you to cringe, it evokes an emotional response with the helpless screams of the innocent civilians you're murdering.

Meanwhile, the majority of gamers laugh maniacally at running over pedestrians in GTA, because its "cartoony". Thus, the message is clear - violence is okay, even hysterical, as long as its presented in comedic, or not-too-realistic fashion. Once a game actually shows the horrific realism of violence, its condemned for "going too far".

This game proves that gamers are totally fine with violent video games, as long as they don't have to think or be emotionally disturbed by the violence. It challenges our thought structure in a way that I applaud. The gameplay looks outdated and crappy though, so I won't be playing it.