Okay....So, it's only semi MMORPG related. But, today I turned 32 and like I have in past years (more or less thereabouts of my birthday. And, this year on it) I had a little party on my MMORPG of choice Runescape. I bought myself a few presents (sky pouncer pet, and a couple emotes)...But, I also bought this thing called a party box. Which is a really fun feature that I am going to talk about in a bit here (kind of a forced pretense, but cut me some slack it's my b-day, lol) :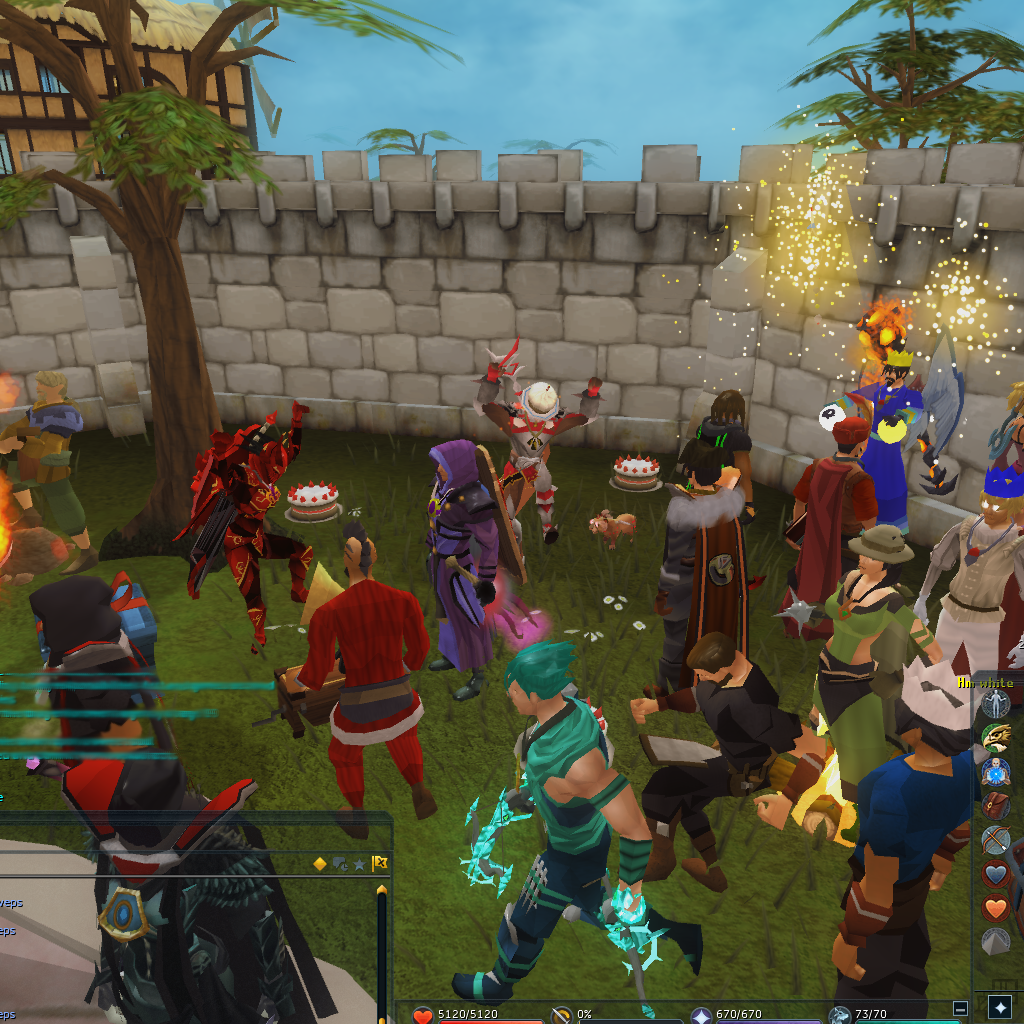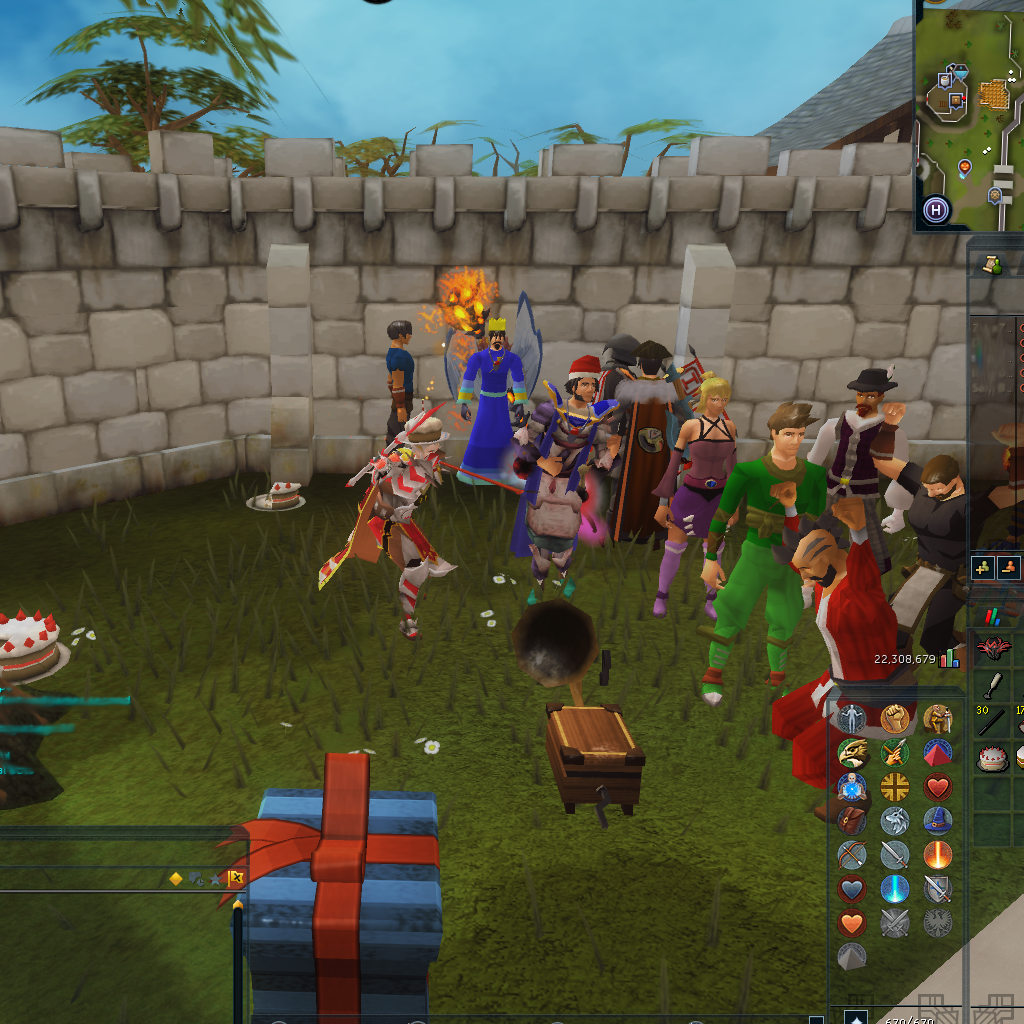 So, in the tradition of a good Runescape party there were drops of course. I dropped god swords, maybe about 10mil total broken up over the hour the party lasted and quite a few other things. It even devolved into an all out drop party -probably at least 70mil hit the ground- (this is world-2 at the grand exchange, which is about on of the busiest locations in the game with a lot of high levels that loiter there. So, when you drop a few good things yourself. It's often contagious)...
But, the real star of the party was this little box i picked up with some spare loyalty points (loyalty points being rewards for consecutive months of membership). It didn't matter that 30-40 of the 200 or so present got significantly wealthier....People wanted more cake.
So, what's with this box? Well to the owner it dispenses 3 items. Those being, cake, a music box, and a cake hat. The cake can be withdrawn as much as the owner of the box wants within the hour that the box remains usable. It can be 'served' to other players simply by setting it out. A player can come up and take a piece...And inexplicably greedy players tend to take several (often polishing off a cake by themselves. It is not especially good food. But, it's fun. The music box can be set out and when clicked on by any player their character starts dancing as override music plays. And the cake hat is worn by the party thrower. Players can offer congrats to a player when the hat is worn (which is something of an awkward bro-half-hug animation).
And, remaining in the box left out are party poppers, wine, party blowers, and sparklers, that players can continually extract and use. After an hour of use the box vanishes (consumed).
So, do you like fun features like this?
Have you obtained any in games you've played and how did you feel about the value?
What is your favorite version of something like this in another game?