State of the Kingdom (with GM Obspho) Episode 1 -- An Aura Kingdom Podcast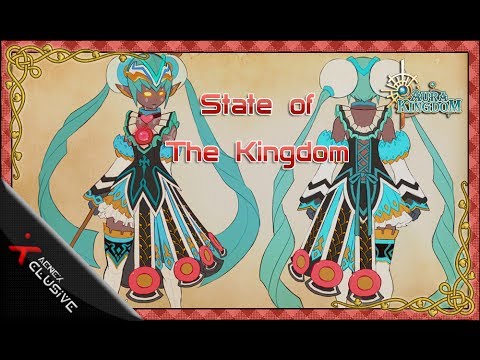 State Of The Kingdom is a podcast dedicated fully to Aura Kingdom and its happenings. Each week there are a number of personalities on the show, and with GM Obspho and myself as the hosts.
The Format:
*Each show will be 30 minutes to a hour, and will air on a weekly basis.
*The show will touch on the going-on within Aura Kingdom (hence the 'State of the Kingdom')
*Each week GM Obspho will be answering a number of questions.
*In addition, each panelist will be offering their opinion and insight to the topics presented on that week's podcast.


Episode 1 Is Here! http://bit.ly/1arrQh6
Side Note: I'd like to apologize for a few technical difficulties that were experienced in recording the podcast. A lot of effort was made trying to fix and reverse these errors, and many lessons have been learned from recording this first episode.


A new podcast is expected to air every Wednesday. My YouTube Channel.