New iPad - most worthless over priced tech ever released.
So Apple releases the iPad. It has no phone, no camera, no flash capabilities, and is basically an e-reader that can play movies, and music and surf the web. Big deal, the iPhone does all that. Why didn't they go ahead and incorperte all the tech that is crammed into an iPhone? So they can sell you the new version of IPad in 2012 that is all the iPhone is. That is why. Apple is notorious for doing this. Releasing little advances to their tech a little at a time...to keep the money coming in.
Cool thing is that the iPad will soon become a thing of the past and look archaic compared to what is just around the corner. Microsoft and Google team up and produce Leo. A full blown handheld computer that is also a phone, e-reader, watch movies in full 1080 HD on a retractable screen. Wait and see.
It'll look something like this, but a little bigger, like an IPhone with a smart screen so you can use it like a regular phone when the screen is retracted or use it for video chatting with the screen pulled out. Touch screen and voice recognition software. Thing makes anything we currently have look archaic.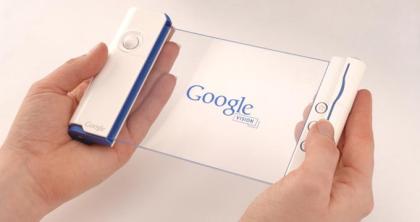 How do I know this? I ain't telling.