Looking for a New Game?Dragonica then!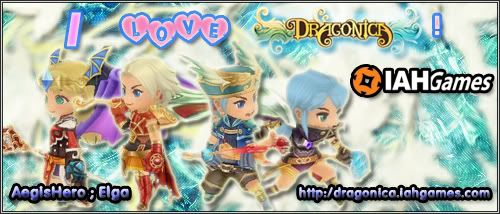 Please Click the Banner above to be directed to the Dragonica Homepage Thank you.I hope that you guys can Support me...
Why Should You Play Dragonica?
Dynamic!
Relaxing!
Awesome!
Great!
Outstanding!
Nice!
Interesting!
Cool!
Astounding!
Thank you very much and Have a Nice Day/Happy New Year.I can assure you that Dragonica is a fun game.Dragonica is even in the newspapers!(In fact top 10!)Find out more at the homepage.Simply click the banner or visit:
Plsease Move topic if Wrong Section.Sorry for any inconvenience Caused.