So ive been a lurker at this site for quite some time, but haven't been able to find any info or discussions about Blade and Soul by NCSoft. The game looks pretty awesome, as I am assuming the trailer released is in game graphics since you see damage numbers as well as the actual cursor at one point.
But more on point. The graphics look astonishing, and the combat system looks like it employs something similar to a fighter game (I doubt its true fighter mechanics since thats probably still a few years away) and looks like you can and jump at rediculous speeds and heights.
Anyways, I doubt I'm doing it any justice by talking right now, but you can see the trailer at youtube.com link is: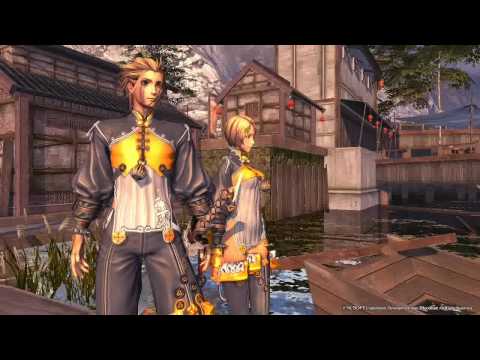 So yeah, this video has been out for a while now, and I just found it weird that no one really talks about it here, though I guess I can understand, considering all of the games that are due to release this year (this game is supposedly gunna start beta in the forth quarter of the year).
Anyways, heres hoping the game delivers on the what the trailer suggests!
PS: Looks like this game could "eventually" come to the PS3 or other platforms besides the PC (possibly the 360, though I find that even less likely than a PS3 launch)....But still, if Champions and All Points Bulletin work out (as well as the plethora of other MMOs due out on consoles this year) maybe this game could stand a chance as well