The topic upon many a soul's lips this date is of the new housing prices for Grand Companies. Seeing an opportunity for profit, it is believed that the Ul'dahn Syndicate -- of which the members are the most wealthy and powerful in Ul'dah -- have teamed up with the Monetarists to capitalize on the growing number of Free Companies and the business they bring.
For this reason, I am happy to announce, proclaim and proliferate that I have spent my vast fortunes to hire the one, the only...
The Flex Detective...
Agent of Enquiry...
Hero of Prophecy...
Inspector Extraordinaire!
HILDIBRAND!
... To crack open this case and to deliver us greatly reduced pricings!
No doubt word of his involvement have made many a merchant involved in this scheme quiver with fear! For we are already hearing rumors that prices will gradually drop over time! Another great victory for this Hero among men; this legendary nay-nay sayer!
Why... just look at his earlier caper he affectionately dubbed, "Private Eyes!"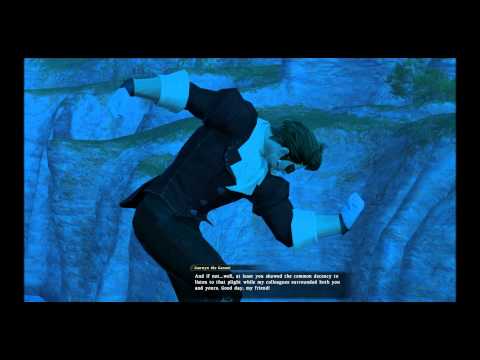 (5 minutes)
...or his entire work portfolio!
(25 minutes)
So all you fearful for your free company's treasury... let it be now known that...
As part of our contract, he has required me to state that autographs will be signed at an Inn close to YOU!
The following two pictures are available to purchase and have signed (the first being one he gave to me, to show off!)
Hildibrand is making a return with 2.1 to set things right that... probably didn't need to be set right in the first place!