Change management 101: Devs withholding big feature announcements to avoid overwhelming fans
"We've only announced about half of what's in these games. And the reason why we haven't announced everything is that the concepts are so different - we've been working on this for two years - it's not fair for us to just dump it on you and expect you to understand everything at once. So what we're doing is we're introducing you to a bunch of different concepts, so people can start wrapping their brains around it and seeing where it can go, and then we'll unveil all the other things as they go. So there's a lot more feature announcements for us to do.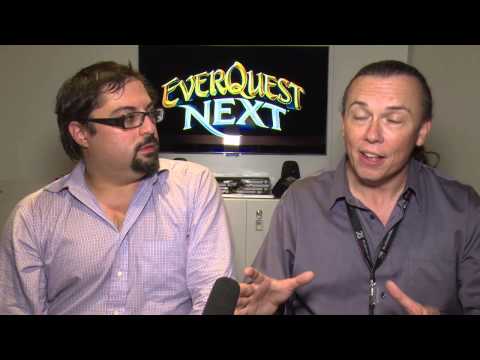 Interesting... good change management on SOE's part. Just look at how people exploded over the art style, UI, horizontal progression, no trinity, and combat. This suggests they have figured out what they want to do and are deliberately withholding their thoughts. I don't blame them.
I wonder what other shockers are in store. The only major feature areas I remember them saying "we're not talking about that yet" about were crafting and PVP. How do you expect these areas to be different enough that they had to be announced later? Were there other areas?