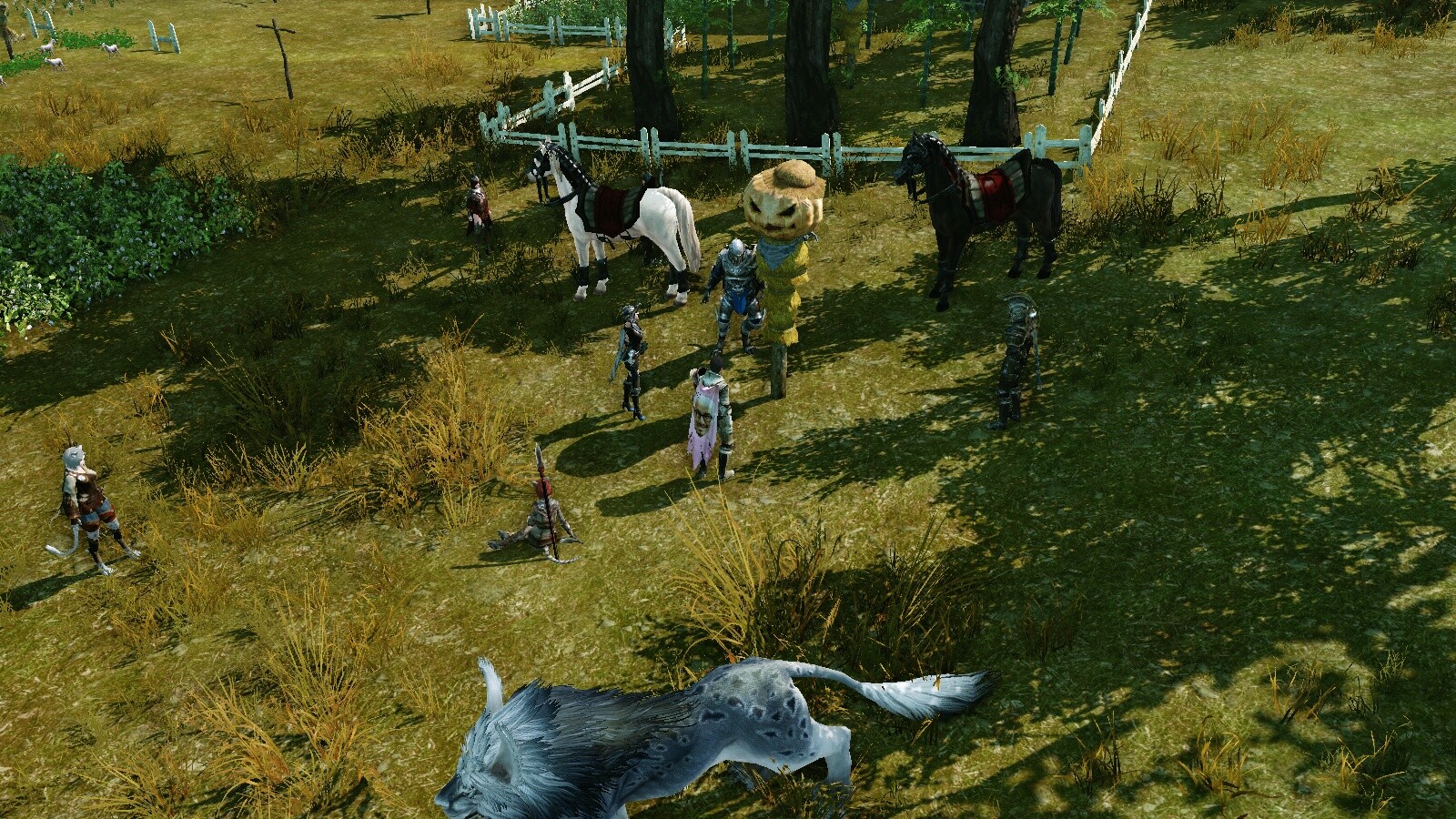 You will see this often when you guys play.
That pumpkin scarecrow is one person's land property. He didn't pay tax for 2 weeks. The property is about to be expired in 30 minutes. A lot of people waited till this day and are gathering to claim this land. You cannot claim this land if an object stand on it so you'll have to fight for it. Either you just stay on that spot until people give up and go away, or if you think they are afk, you can push them out slowly by forcing them to move out (pushing them away). If you have big truck or tanks, you can push them much easier.
Getting a free housing area is so hard these days... There's not even a single tiny room for farm in EVERY SINGLE server right now. Unless that housing area is in a bad climate (where you have serious disadvantage on crowing crops, trees, animals etc) or if it's very unsafe (warzone).
When you guys get the game, first thing you want to do is level up fast, do merchant trades to get special coins (which you can spend on mysterious island to buy house blueprints) and pumpkin scarecrows to claim land. Look for a good spot and build your house asap. The advantage you get for getting your own house + farm is enormous.
It took around 1-2 weeks for people to realize that house is very important, and all the spaces became full within 3rd week of the game.