I rarely if ever get infractions for anything i write on comments in forums. I almost never have bans. (still don't) But I have to inform you guys and possible new players.
Do not post dissenting reviews of management decisions. Apparently it's against the rules to reveal holes in their game design post September and be prepared because anything you write will either be "your perception" of the actual daily game mechanics (like loot drops) or become vapor because they'll outright delete it and give you warnings. It's really sad. When other mmo's have done thing in their forums they generally end up crashing and burning entirely. Multiple threads were open for the purposes of discussing the possible future post AOE nerfs. One of the posts I wrote described in detail what would happen to the already broken Engineer class if this were to occur in it's current state. It went poof within 20 minutes of my posting it.
I expect more of this happening in the future.
Note to future new players: I would stay far far away from this game until the devs stop letting greedmongers control this game's direction because of whomever it is that's controlling the direction at the moment because it's certainly NOT gamers. (evident due to the design decisions post launch and the sheer lack of knowledge of mmo history when it comes to certain designs to control bots and the knowledge that they show blatant bias towards the balance and design of a single class at the expense of all others)
BTW I posted this.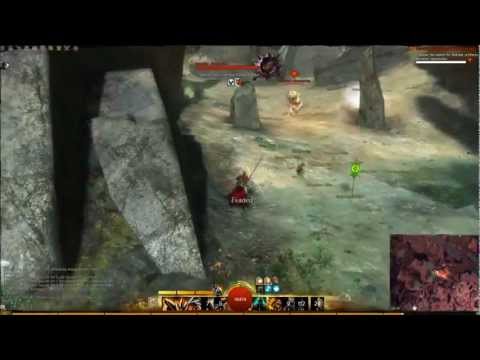 That it's perfectly fine to consider a warrior balanced when he's doing one of the hardest dungeons solo.
Meanwhile engineers can't even finish their end game solo personal story without the threat of dying every minute and having to respawn constantly (and i showed examples of that).
All I can say is three words. "Witch Hunt Moderation"
I'm sorry I didn't believe anyone else in the past when they posted a similar report on how bad this moderation is.