Can you believe this shit? Sega sueing level-5 over a control scheme.
Ok this is not strickly mmorpg related but still, watch this youtube video, and all I can say is "Can you believe this shit?"
Bascally Sega is trying to sue Level-5 studio's because they made a control scheme for a game where you move the char with the stylus. Their first version of this game that used that system of movement was in 2008, 1 year before sega made some patent for it, and now they are trying to sue level-5 over their more recent game titles. Its just a prime example of the Big bully kicking around the little guy.
Warning: The video has quite a bit of swearing with alot of Fbombs being dropped but the guy who made the video does have some very valid points.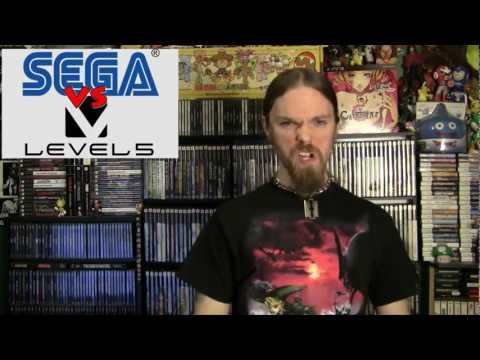 Being a pessimist is a win-win pattern of thinking. If you're a pessimist (I'll admit that I am!) you're either:
A. Proven right (if something bad happens)
or
B. Pleasantly surprised (if something good happens)
Either way, you can't lose! Try it out sometime!