Steam adds RMT cash-shop, asks 15% on every trade.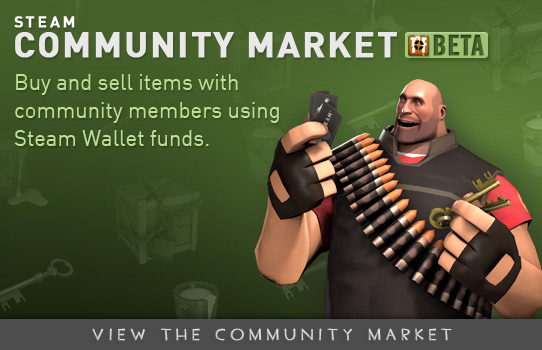 "The Steam Community Market has opened in beta today, allowing Steam users to buy and sell in-game items, Valve announced.
Players can now use Steam Wallet funds in the purchase and sale of in-game items. Sale items can be listed on the Community Market page or on players' personal inventories.
All buyers are subject to a Steam Transaction Fee totaling 15 percent of the purchase. The fee is collected to protect against payment fraud and cover Market development costs. Team Fortress 2 also employs a game-specific fee to be determined by Valve.
"With over a half million trades made every week, the trading system has been very successful," said Valve software engineer Tony Paloma in a press release. "Extending game economies beyond trades and giving players a way to turn gameplay into funds for new items and games is a key component for moving that success forward.""
http://www.polygon.com/2012/12/12/3759584/steam-community-market-beta-now-live-supports-team-fortress-2
They're going to extend this to their MMO I'm sure.