I rather liked the orignal game other than a few things (way to easy to kill stuff, way to easy to level, game was a total joke diffculty wise, lving speed of combat able jobs was MUCH to fast you skip most of the world), and now square has gone and made it WORSE than it was. I mean how in the hell is it possible to screw up THAT bad? Seen this video and it pretty much did it for me: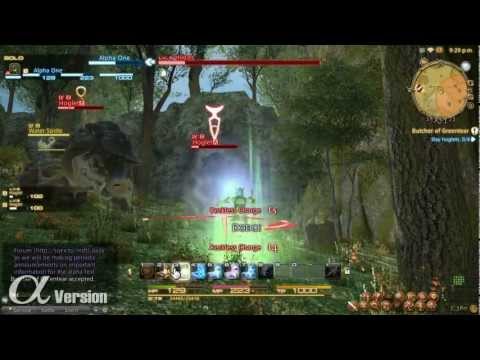 Unless the gameplay majorly changes from now till release, I don't think i'll bother resubbing to the game again. If you check the offical ff14 forums people there are as shocked/pissed off as I am. I was actually looking forward to it, but a better ui and prettier graphics won't be enough for me, I was hoping the gameplay would get better but insted they sort of went backwards. The combat in the orignal game was already piss easy, and now it has been made even easier since you now start fights with full tp, well it'll prob be the same as it was for mages, but for anything that has tp based special attacks the game has just become even more of a total joke.
I need to ask how the hell does square screw up this badly? you think they would know better, what with all the wow-clone mmos crashing and burning lately. The game already had a bad reputation, but at least it wasn't called a generic wow clone.. sadly, now thats what the game seems to be, just the newest generic wow clone.
I'll keep checking to see if it changes for the better but to me the most important thing is a mmo is gameplay, and ff14 has somehow managed to have gone backwards on that aspect with the current changes from what I seen so far. I dunno I am just tired of every mmo thinking that copying wow is the way to go lately.
Our only shining hope is the fact this is a alpha video and hopefulyl square is smart enough to listen to their testers/fans this time, and change things, the whole reason ff14 flopedd orignally is because they totally ignored their beta testers and released the game, many testers posted on the beta forums about the gameplay mechanics and their issues and were totally ignored. Thus the game launched and did horribly due to the dev team not listening, then they patched it and changed alot of the aspects of the game and it got alot better, but it was too little too late, the damage was done. I am just completly taken aback at how they could have actually managed to have gone backwards with the game in terms of gameplay.
Also P.S. I find it halarious how comments are disabled on that youtube video, because we all know people would just call it a wow clone since thats bascally what it might become. This is not meant to be a troll post because I actually enjoyed the game when I played it like less than a year ago. I am just extremly worried about what I am seeing/hearing/reading.
Being a pessimist is a win-win pattern of thinking. If you're a pessimist (I'll admit that I am!) you're either:
A. Proven right (if something bad happens)
or
B. Pleasantly surprised (if something good happens)
Either way, you can't lose! Try it out sometime!