Hitokiri - US PvX - Blackgate Server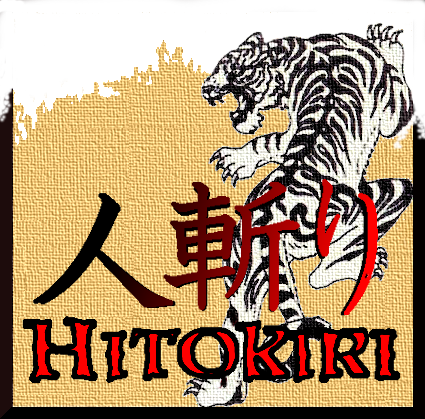 Blackgate Server
Hitokiri literally means "man slayer". What we lack in numbers we will more than make up for in tactics and strategy.

Hitokiri is a newly rebooted US based PvX Clan for friendly gamers seeking a little balance between Hardcore and Casual. A group that can have fun but also buckle down and actualy hold their own. The name Hitokiri will be respected by all.
What kind of WvW guild will Hito be?
We plan on maintaining a flexible fighting force that will train in group tactics to support the larger guilds. While they throw peons at the enemy fortress, we will be sneaking around and flanking, using the art of deception (staging ambushes etc.), setting up siege equipment and capturing supply points. Our services will be highly valuable. We will actively train in small group tactics and learn to play together as a deadly fighting force. I come from a background in other mmos and fps games. I was the leader of a competetive BF2 clan back in the day (that won league play in 3FL '07,'08) as well as raid leader in multiple games and that background in leadership and stragegy will help us to have a competive advantage in the battle all while maintaining a relaxed environment.
What kind of PvE guild will Hito be?
We will be organizing for dungeons and the larger DE's. Want to group up and just goof off and explore or do jump puzzles? Go for it! We are also looking for crafters!
What we are looking for:
No elitist jerks. No Drama. Good sense of humor.
We want friendly players that want to group up with other members on a regular basis. Hitokiri is a place where you can work together with your other members in a laid back, friendly environment. Hito strives to be a balance between a friendly social guild and a band of elite warriors that can work together to take down any foe sans the elitism that comes with Hardcore guilds. If you don't consider yourself an awesome player, that's ok. As long as you are a fun loving person we welcome you into our ranks and will do all we can to teach you to play your class and work with others. There is nothing more fun and rewarding than working hard together and succeeding where others have failed, especially when you can do it with good friends. Hitokiri doesn't consider itself a guild but more like a clan because once you're in, you're family.
So if you are mature, friendly, and laid back let's get to work making this a great place to hang out. Don't feel alone in your huge zerg guild! Group up with Hito and have fun!
Feel free to read the "Who are the Hitokiri" public section on our forums for more info on us!