CNN: Are Video Games and Porn Ruining a Generation?
http://edition.cnn.com/2012/05/23/health/living-well/demise-of-guys/index.html?hpt=hp_c2
So Dr. Philip Zimbardo is stating on CNN that young men are being ruined by a non-stop diet of video games and pornography, and that effectively all of today's generation of young males are goners with no social or interactive skills of any kind. He's even going so far as to suggest the entire human species is at risk now because of this.
From the article:
"
Stories about this degeneration are rampant: In 2005, Seungseob Lee, a South Korean man, went into cardiac arrest after playing "StarCraft" for nearly 50 continuous hours. In 2009, MTV's "True Life" highlighted the story of a man named Adam whose wife kicked him out of their home -- they have four kids together -- because he couldn't stop watching porn.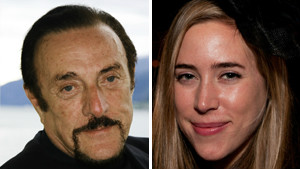 Dr. Philip Zimbardo and Nikita Duncan are the authors of "The Demise of Guys."