Why no Pokemon-Esque MMOs
Seriously, I have to wonder why nobody has taken the Pokemon concept, and actually made it into an MMO.
First, before anyone jumps into it, let me say that we do not need the same stylistic graphics approach that we see with the official Pokemon. I'm talking about the CONCEPT of Pokemon.
So, lets get this concept out of your head:
And for the time being we can replace it with this: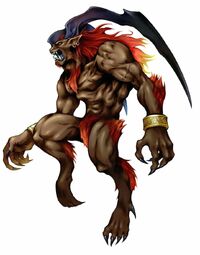 If you like the Pokemon games as is, then ignore that last part. Point is that the "pokemon" themselves are unimportant to the idea.
The core of the idea is as follows:
Capture monsters.
Train Monsters. (Level monsters)
Compete with Monsters. (Pve, PVP, etc.)
Design a world around this concept, and possibly use the monsters for more than simply fighting. And you have an MMO ready to go.
So long, and thanks for all the fish!