Which are the european servers?
I have a list of server names that dont show if they are european or not. Have looked for information in forums and heard that Runnyeye and Splitpaw are european but none of those are in my list. Also heard you need to choose your region in the EULA but i didnt receive any EULA.
I am wondering also if there is any european pvp server, just see NAGAFEN as pvp server and Vox as EXC PVP server.
This is the list i have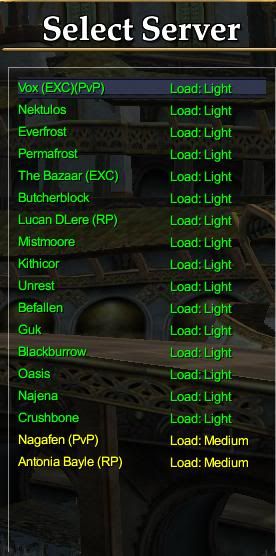 Blade with whom i have lived, blade with whom I now die. Serve right and justice one last time. Seek one last heart of evil. Still one last life of pain. Cut well old friend. Then farewell!